Pella vs Ply Gem Windows, In the world of windows and doors, Pella and Ply Gem are two of the most popular brands. Both companies have a reputation for quality and workmanship, and both offer a wide range of products to fit every need. But when it comes down to which window is best for your home, there are some important differences you should consider before making your decision. Read on to see how these brands compare.
Pella Windows: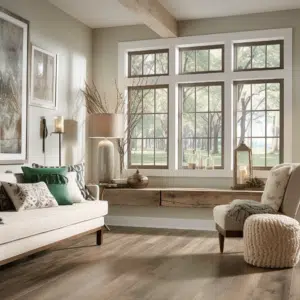 Pella is a brand that has been around for over 70 years, and it is known for its high-quality windows and doors. The company manufactures its products at its facilities in Iowa and Minnesota, which allows them to maintain a high level of quality control.
Pella Windows are available in three window material types. The most popular is wood, but you can also choose vinyl or fiberglass windows.
Pella offers a wide selection of color and finish options, as well as a variety of styles and designs. They also have a great reputation for customer service and quality craftsmanship. Their warranty is one of the best in the business, with a limited lifetime warranty on their products.
Pella features nine window types: Double-hung, awning, sliding, casement, bay and bow, single-hung, and custom windows.
Ply Gem Windows:
Ply Gem Windows is part of Ply Gem Holdings LLC, which is headquartered in Raleigh, North Carolina.
Also offers three different types of windows: aluminum-clad windows, wood composite, vinyl-clad wood, and aluminum windows. Aluminum clad is good for those who want an affordable yet energy-efficient option for their home's exterior needs. Vinyl-clad wood is another affordable option with an added style that makes it great for homeowners who want something more decorative than just aluminum cladding alone.
Their products are energy efficient and easy to maintain, which makes them an ideal choice for homeowners on a budget or those who want to save money on their energy bills without sacrificing style or quality.
In addition to offering many color options, Ply Gem also has an expansive selection of hardware finishes to match your home's exterior aesthetic.
While both companies offer similar products, there are some key differences between Pella windows and Ply Gem windows that we'll explore below.
Pella vs Ply Gem Windows: Comparisons
If you're looking for replacement windows, you might be considering Pella or Ply Gem. Both companies have a long history in the industry and are well known for their high-quality products. They both offer a variety of different styles, sizes, and options to choose from. Here's how they compare:
Pella vs Ply Gem Windows: Price Comparison
The average price of Ply Gem Windows ranges between $225 to $2000, including installation. You can find Ply Gem replacement window prices on the company's website.
On the other hand, the average cost of Pella windows ranges from $320 – $630 (excluding installation), depending on the size of your window, the style, and the material used (vinyl, fiberglass, or wood).
Pella vs Ply Gem Windows: Style
Both Pella and Ply Gem offer a wide range of window styles to choose from. Pella's offers traditional, contemporary, and even traditional-contemporary combinations, while Ply Gem offers more traditional designs with some transitional options thrown in as well.
Pella vs Ply Gem Windows: Window Materials
Pella and Ply Gem use slightly different materials for their windows. Pella's uses fiberglass, wood, and vinyl, while Ply Gem uses vinyl or aluminum-clad and wood. All these types of materials have their pros and cons, but overall, fiberglass is better because it lasts longer and is stronger than vinyl or aluminum-clad wood. Fiberglass also has better insulation properties. The main benefit of vinyl is that it's cheaper than fiberglass or aluminum. The main benefit of aluminum-clad wood is that it requires less maintenance than fiberglass or vinyl products.
The glass is laminated low-E glass with argon gas between panes for energy efficiency. Both companies offer several energy-star qualified options as well as dual glazing options for improved thermal performance and sound reduction capabilities.
Pella vs Ply Gem Windows: Installation
Both companies offer complete installation services as well as do-it-yourself kits if you prefer to install them yourself. If you choose to have them installed, they will send out an installer who will measure your exterior walls and provide you with quotes based on the work needed. If you have questions about their service, feel free to call them or visit their website, where there are frequently asked questions listed on each page.
Pella vs Ply Gem Windows: Warranty
Pella offers a Limited Lifetime Warranty on all windows and patio doors, including their Architect Series. This warranty covers the entire window, including the glass and the sliders, for as long as you own your home.
Ply Gem only offers a Limited 20 Year Warranty on their windows, which means that if something happens during this period and there is a manufacturing defect with your window that causes it to break or fall out of place, then they will pay for all replacement costs up until that point in time when something happened with your windows that caused them not to function properly anymore.
Pella vs Ply Gem Windows: Longevity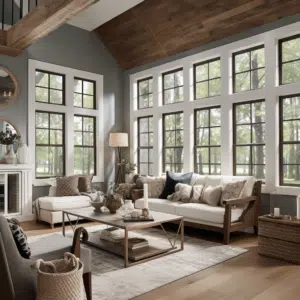 Both companies have been around for decades and have earned reputations as brand names that stand the test of time. They produce high-quality products that can withstand the elements throughout multiple generations of homeownership.
The average lifespan of a window is around 25 years. After this period, it will need to be replaced with a new one. However, there are some factors that may affect this, such as the environment where you live or how well you take care of your windows. For example, if you live in an area with extreme weather conditions or have children who constantly open and close the windows, it might be necessary for you to replace them sooner than later. On the other hand, if you live in an area with mild weather conditions and your children know how to handle their toys properly, it might take longer for you to replace your Ply Gem or Pella windows.
Pella vs Ply Gem: Which Brand Is Better?
The answer to this question depends on your needs. Pella and Ply Gem are two of the most popular brands of replacement windows. Both companies offer various options, from wood to aluminum and fiberglass. The two brands have similar overall quality scores and ratings from homeowners, but their products have some differences.