Sherwin Williams is constantly compared to the Benjamin Moore paint. It's the trusted paint brand in the industry. You will realize that there are various Sherwin Williams outlets, and what entails their stock always remains a mystery to many.
The primary concern being does the Sherwin Williams stores sell Benjamin Moore paint? The paint-centric stores typically ensure that the paints are readily available to the customers.
You need to know that Sherwin Williams doesn't sell Benjamin Moore paint. The paint stores only carry specific paint brands closely associated with the parent company.
The paint brands that you will find in Sherwin Williams stores include VHT, Dutch Boy and Dupli-Color. If you're looking for Benjamin Moore paint, you will easily find them from the independent dealers and stores.
It's recommended that you visit local paint shops if you want to buy Benjamin Moore paint. In addition, you can visit the Benjamin Moore website and try to identify the region and specific locality in which the paint is sold.
Continue reading to find more intriguing relationships between Benjamin Moore's paint and the Sherwin Williams brand.
Does Sherwin Williams Sell Benjamin Moore Paint?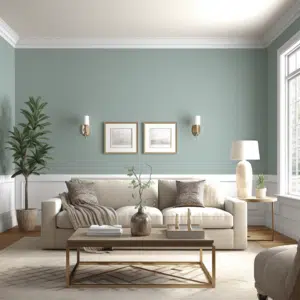 Sherwin Williams and Benjamin Moore are reputable paint brands with a great history of excellence in the industry. If you are looking for high-quality paint, the two brands should be at the top of your shopping list.
Sherwin Williams and Benjamin Moore paint brands are pretty different from each other. Therefore, it's imperative and more precise to say that Sherwin Williams doesn't own Benjamin Moore.
Benjamin Moore is a locally owned brand. On the other hand, Sherwin Williams is an integrated corporate structure with an extensive network of stores.
In most cases, Sherwin Williams has various locations within your region. Sherwin Williams's stores have all the paint brands from the company. You only need to consult your constructors and painters to know the appropriate option that will suit your project.
Local paint dealers mostly sell Benjamin Moore paints. Not specifically the accredited stores like in the case of Sherwin Williams. You will note that most stores that sell Benjamin Moore paint also mix their paint brands.
What Paint Brands Does Sherwin-Williams Make?
Sherwin-Williams is an integrated corporate powerhouse and a well-established paint brand. Its stores are located in various regions. Sherwin Williams's Paint brands include WaterSeal, Minwax, Dutch Boy and VHT.
Sherwin Williams Vs Benjamin Moore paints; Which One Is Better?
First, there is a reason you need to consider Sherwin Williams or Benjamin Moore when looking for paints and not anything else. The two brands invest heavily in research and development to ensure that their customers get the right product they need for their projects.
They are expensive but worth the price. They are high-quality paint that guarantees maximum durability and protection. You will be forced to make extra costs if you buy low-quality paints. Ultimately, you will spend a lot of money on labor and buying the required number of paint containers.
With that said, which one is better between the two? The best paint brand between Sherwin Williams versus Benjamin Moore is either of them. They both work well. There might be slight differences between the two products, but only an experienced and professional painter can tell.
Generally, the significant difference you need to know about Sherwin Williams and Benjamin Moore is that Sherwin Williams has corporate stores. At the same time, Benjamin Moore's paints are found in the locally-owned outlets.
When comparing two paint brands, the important aspect you need to prioritize is quality. You will get what it's worth the money you spend well. If you buy cheap paint, you will get cheap and rough work. If you spend on quality paint that is a bit expensive, you will get a quality job to leave a smile on your face.
Why Is Sherwin-Williams Paint So Expensive?
To find the right paint for your project, you need to consider your budget and needs and always try to avoid settling on mediocre formulations. Don't struggle to look for the best paint. Choose Sherwin Williams to avoid walking through the difficult path of choosing, deciding and complaining.
Sherwin is a quality and reliable paint brand, but why is it expensive? Sherwin Williams's paints are expensive because of the extensive and adequate research it has to undergo.
Continuous development to improve client satisfaction also makes them costly. Sherwin paint's research and everyday development make them durable compared to other brands.
Other aspects that make Sherwin Williams paint include the edge cutting technology employed during the manufacturing process and the wide array of color options that are quite challenging to find in the market.
Still, you can find Sherwin Williams's paints at a lower price since discounts of between 25% and 40% are offered annually. Always check the Sherwin Williams discounts you can use to subsidize your purchases.
What Are Some Of The Sherwin-Williams Paint Grades?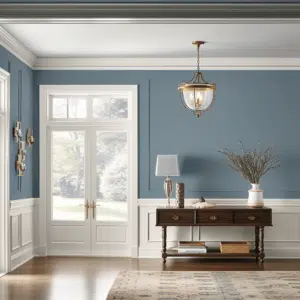 Sherwin-Williams is among the most well-known corporations in the industry, and it has earned a reputation for innovation. That is why many people are opting for Sherwin-Williams paints for their projects.
It's time to look at the Sherwin-Williams paint grades to get a better idea of what the firm is all about.
Sheen, eggshell, flat/matte, semi-gloss, and satin are just a handful of the top finishes available from Sherwin-Williams. These grades are created to provide a certain color and finish depending on the user's needs.
It's essential to review Sherwin's premium grades to see what works best for your project. The various paint grades of Sherwin Williams are fantastic. You can easily find a suitable choice for any surface within your home.
Can Sherwin-Williams Color Match?
Sherwin Williams' ColorSnap Match software can color match paints. Through its user-friendly interface, the application provides a seamless, fast-acting experience. Paints can be matched in seconds by users.
The ColorSnap Match app is a breath of fresh air in the paint industry. It demonstrates a corporation eager to think outside the box regarding client care.
Knowing which colors match and don't help when looking for the proper paint is crucial. In this aspect, Sherwin-Williams' ColorSnap Match software is a winner. It provides immediate assistance.