Tide vs. Cheer laundry detergent, Washing and general hygiene have come a long way since the invention of soap millennia ago. It is not often that we think about it but there was a time in human history when there was no soap or any kind of cleaning product.
How the human population got to where it is given how much soap is needed today to conduct a fairly safe decent and dignified existence is mind-boggling, to say the least. 
Though we pay it no thought, the invention and evolution of soap must have been a significant factor in increasing the life expectancy of the average person.
Detergents are a variant of soap of course, but are a much more complex constitution compared to the simple bar soap which is more of a salt and a fatty acid. 
Detergent comprises surfactants and other substances which when combined with water form a medium that is ruthlessly effective at dissolving grease and stains and destroying the mechanisms the stains need to adhere to the fabric.
There are many brands to choose from and for the most part, the best detergent tends to simply be the one you like best. Cheer and Tide are two big names in this space. A few factors may help you zero in on one of them so read on.
Cheer Vs Tide Laundry Detergent: Overview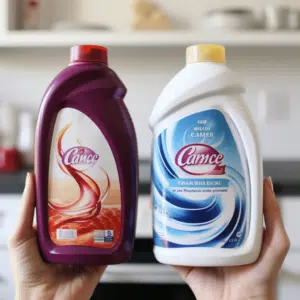 Manufacturer
Procter and Gamble makes and sells Cheer and Tide. Tide pioneered the market in 1946.
Tide proved there was a market for residential and commercial detergents, so Cheer was released as a follow-up and did well following a reformulation.
Today, Tide leads this sector globally. Alkylbenzene sulfonates allowed Tide to enter this market by removing the barrier of hard water being inappropriate for machine washing. This made Tide successful early on.
The reason the manufacturer of a product is important is the reputation it has garnered over the years. 
Procter and gamble has had a stirring career as a leading manufacturer and marketer of an endless array of domestic and commercial hygiene products. 
Tide vs. Cheer laundry detergent brands are recognizable and of top-notch quality which leaves you with a great product whether you go with Tide or with Cheer.
Popularity
Tide has the largest liquid detergent market share, which is impressive. Domestic and business consumers trust Tide, the most recognized liquid detergent brand.
This kind of acceptability and popularity is only achievable if the product lives up to its aggressive advertising.
Tide innovates its products and releases new formulations to meet consumer needs.
Cheer has loyal customers but is smaller than Tide. Also trustworthy, most users who have used both goods and others have chosen Tide as the best product.
Environmental impact
All detergents and cleaning solutions are tightly regulated since synthetic formulas harm the environment and human health.
Many items have been banned for short- and long-term hazard to humans and the environment.
Since liquid detergent runoff can leach into rivers, they are extremely harmful to the environment.
The long-term effects of most detergents are unknown, but environmentalists have proven they are harmful. Cheer and Tide pollute the environment.
Even though liquid detergents are environmentally friendly, their packaging harms the environment.
Laundry detergent packaging pollutes alone. The fact that laundry detergent is an FMCG shows how harmful liquid detergent packaging is to the environment.
Specific use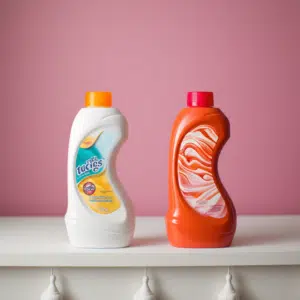 Tide and Cheer have multiple product lines, so they can address specialized needs like low sudsing, bleaching, and bluing.
Darker and more delicate textiles don't require a different brand, but these companies commonly have four-in-one detergents and specially developed solutions.
Tide is multipurpose and tends to meet all laundry demands. Sometimes market reformulations improve, making Tide the better choice.
Price
Tide costs nearly twice as much as any of the other liquid detergents available on the market. It is certainly more expensive compared to Cheer. In fact, cheer is marketed as a budget detergent alongside many others.
Given Tide's popularity and growing market share, consumers seem willing to pay the extra money.
After the pandemic and subsequent shortages, Tide has lowered its prices to accommodate consumers who endured the harsh economy and may have chosen cheaper products unwillingly.
Finally
Between Cheer and Tide, Tide has a fair number of merits on its side but hardly do those factors speak to the efficacy of Tide over Cheer which is the most significant factor that you ought to consider.
Cheer laundry detergent is as efficient at washing as Tide is and with the many options in their product lines, choosing either product comes down to preference.