Fabuloso on Carpet, Your home is incomplete without a spotless carpet. You need clean carpets to make your living room more comfortable and welcoming. However, maintaining carpets may be challenging. They are frequently difficult to vacuum and are easily stained.
Can You Use Fabuloso on Carpet?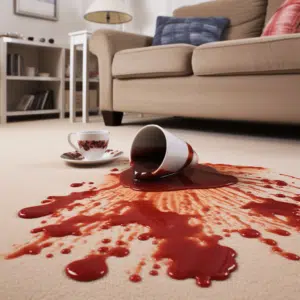 Here comes Fabuloso to your rescue. It's a potent cleaning agent that can be used to keep your carpets looking sparkling clean. Fabuloso thoroughly cleans carpets. As a result, any filth, dust, and stains are easily removed.
Fabuloso is a cleaning product that was first designed for use on kitchen and floor surfaces. On carpeted floors, it can also offer the expected outcomes. Fabuloso effectively cuts through grease and removes stains from carpets. It's the most successful in terms of efficiency and cleaning ease. However, don't always make it the first choice for cleaning your carpet.
Any carpet surface cleaned with Fabuloso looks clean, fresh, and beautiful. That is why the product is widely recognized for eliminating stains from solid surfaces, and carpet cleaning follows the same principle.
Fabuloso's versatility can be attributed to its ingredients. Additionally, this cleaning solution won't work as effectively as those made specifically for cleaning carpets because it was created to remove stains from hard surfaces.
Fabuloso won't be able to clean your carpet unless you properly adhere to the cleaning instructions. Like other cleaning products, Fabuloso contains lactic acid and sodium chloride, which aid in the removal of stains and dust.
The entire cleaning process is simple; you don't need to employ expensive or opulent cleaning solutions. It's necessary to pour the liquid onto the carpet stains, spread it with a towel, and then pat the areas dry with clean, dry cloth.
How to Use Fabuloso on Carpet
Step 1: Apply a Small Amount of Fabuloso to the Stain
Pour a small amount of the solution onto the stain to be treated with Fabuloso. Use a plastic container to apply the solution to the spot. That will lessen the chance of solution-induced hand stains.
Use a sponge or cloth to apply the solution to the afflicted region. Be careful to keep it for a few minutes so that it can soak and remove tough stains or grime.
Step 2: Rub the Stained Area Gently
Gently massage the stained area in a circular motion. Any filth and residue on the carpet will be removed by doing so. Massage the fabric from the front to the back, starting with the center spot.
The action is known as "retracing the stain ."Working backward, carefully remove the stain and wipe up any dirt left behind. Your carpet will look fresh after doing this.
Step 3: Let the Carpet Soak On the Cleaning Solution for Five Minutes
After massaging the stained area, let the Fabuloso solution sit there for at least five minutes. It will make it possible for the cleaning product to work. Repeat this step to make your carpet appear spotless and thoroughly cleaned.
After five minutes, dab the area with a clean cloth to eliminate any extra solution. That lessens the chance of your carpet being stained or bleached.
Step 4: Blot Massaged Area with a Clean Piece of Cloth
You should blot the solution with a clean cloth after it has been on the carpet for 5 minutes. Doing this is crucial because you want to get rid of any leftover Fabuloso on the carpet. To achieve this, use a towel or an absorbent cloth.
Do blotting until no more Fabuloso is visible. Repeat the process as necessary to get rid of any stains that are still on the carpet.
Step 5: Rinse the Affected Area with Clean Water
After blotting with a clean towel, you should rinse the spot with water to remove any residual materials. You must take precautions and avoid leaving a sticky residue from Fabuloso on the carpet. Utilize flowing water since it will cause less harm.
Step 6: Let the Carpet Dry
You must let the wet carpet dry after rinsing and removing any remaining Fabuloso. Drying restores the fresh appearance of your carpet and ensures that the solution does not damage it.
The carpet fibers will be harmed if you dry them with a heating element. Allow it to dry naturally, and use a fresh cloth to absorb any extra moisture. You should vacuum the carpet once it has dried to eliminate any dust or grime that could have remained.
Which Is the Best Product to Clean Carpets?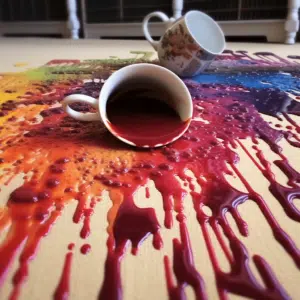 Pets, spills, and even shoes put carpet to tremendous wear and tear. Any carpet, even wall-to-wall and rugs, may extend its life with regular cleaning and vacuuming.
The carpet backing and fibers become worn down when dirt and filth are allowed to remain on them for an extended period. The most effective method for cleaning the carpet is to use a vacuum with strong suction.
Pull any furniture away from the carpet to provide the most thorough vacuuming. Select the proper setting for the vacuum.
The quickest possible solution for a carpet stain is preferred. If any liquid spills, wipe it as soon as possible using paper towels or a white cloth. Always use a colorfast napkin or towel.
Eventually, the carpet will need to be cleaned to remove extra dirt, restore the fibers' buoyancy, and bring out the color. Most skilled carpet cleaners combine chemicals and steam with cleaning the carpet thoroughly.
Before beginning the thorough cleaning procedure, spray the vinegar mixture over the carpet in an isolated area to check the rug's colorfastness.
Conclusion
The usage of Fabuloso to clean kitchen space and floors is relatively common. However, things get a bit challenging when you want to clean the carpets. The majority of individuals don't recommend using such abrasive cleaners on carpets. The issue then becomes: Can Fabuloso be used on carpet?
Yes. Fabuloso may absolutely be used to clean carpets because it works well to remove stains and leaves behind wonderful scents. Spray the soiled areas first, then use a clean towel to rub those spots. The dirt is easily removed by spraying the area with water. However, experts advise against using it always as the first choice for thorough carpet cleaning.
Carpets are expensive but don't worry. Using the Fabuloso on rugs is often harmless.