HydroFlask cleaning, Nobody has the cash to keep buying the same products merely because they break down frequently. This applies to HydroFlasks too.   However, hydroflasks need cleaning, much like other objects and washing in a dishwasher is one approach to clean them.
But are HydroFlasks Dishwasher Safe? This article will answer this question and walk you through everything else you need to know about HydroFlasks.
Are HydroFlasks Dishwasher Safe?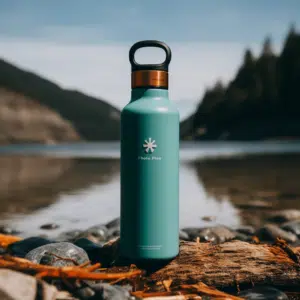 There is a mixed answer to this query. HydroFlask couldn't be put in the dishwasher until 2020. The powder coating utilized in the more conventional, earlier HydroFlasks was the cause.
Before 2020, HydroFlask powder could not resist temperatures as high as those in a dishwasher.
Your Hydro Flask's powder covering would gradually disappear under the dishwasher's heat. Additionally, your bottle's color would slowly fade away after a few washes. Moreover, the heat from the dishwasher has a direct impact on how well the traditional HydroFlasks insulate. If the HydroFlask cannot maintain the liquid's temperature, what use is it even?
Because of the reasons above, the firm advised against washing them in a dishwasher. The manufacturer previously noted the HydroFlasks as "not dishwasher safe."
But, the rules of the game have been altered. The HydroFlasks are now dishwasher-safe thanks to the use of Color Last powder. So if you happen to buy a hydroflask that was manufactured after 2020, you can, without worry, wash it in a dishwasher.
Hydroflasks manufactured after 2020 can be identified by their stainless steel band on the collar side, lack of a registered trademark symbol on the logo, and rounded bottom.
How Should You Clean a HydroFlask? Do it Manually
We can start the actual cleaning now that you know that HydroFlasks created beginning  2020, especially those marked "Dishwasher Friendly," can be placed in dishwashers.
Check the label on the user manual for more information about how to clean a HydroFlask in the dishwasher. While the dishwasher is a good option, experts worldwide advise that you manually wash your HydroFlask. Although the manufacturer claims HydroFlasks are "dishwasher safe," the care manual does not advise doing so. So how do you clean them manually?
The essential points that will guide you through the process of cleaning your HydroFlask are listed below:
Step 1: Getting Things Ready
The following supplies are necessary for cleaning a HydroFlask:
A water brush or toothbrush.

Baking soda

Napkins or tissues

Soft sponge.
Step 2: Initial Cleaning of the HydroFlask
Step 3: Utilizing Baking Soda for Thorough Cleaning (This Step is Optional)
Even though the steps listed above will give you a clean HydroFlask ready for use, sometimes you can have stubborn stains that require intense cleaning.
To remove such stains, you will require baking soda. Follow the procedure below to get the job done:
Mix some lukewarm water and baking soda. They should be well combined to create a thick paste.

Use your bottle cleaning brush to apply this paste.

Gently scrub the inside of the HydroFlask with the bottle cleaning brush.

After thoroughly brushing the HydroFlask, clean the bottle with warm, running water and soap.

Make sure to remove any remaining baking soda from the Hydro Flask thoroughly.

Let your Hydroflask air-dry.

You can now use your HydroFlask.
Step 4: Using White Vinegar as an Alternative to Baking Soda  (Optional Approach)
If the baking soda approach is not your thing, don't worry. White vinegar can be used for that as well.
In particular, White Vinegar aids in cleaning HydroFlasks of stubborn stains and unpleasant odors.
Most stains can be eliminated by using household white vinegar, which also kills hazardous microorganisms.
Follow the instructions listed below to get things done:
Half a cup of white vinegar should be added to the HydroFlask.

Gently shake the liquid around the bottle. This will help in washing the affected region.

Allow the liquid solution to settle in the bottle for about 5 minutes.

To get the solution out of the bottle, wash it with warm water.

Voila! There are no longer any odors or stains on your HydroFlask.
How Often Should Your HydroFlask be Cleaned?
It would be best to wash your Hydro Flask in warm, soapy water once or twice a week.
Additionally, it would help if you washed it right away once you've finished using it for drinking something like wine, juice, tea, or milk.
Are HydroFlask Caps, Lids, and Straws Dishwasher Safe?
HydroFlask lids, caps, and straws are dishwasher safe. However, if you put them on the lowest rack, it negatively impacts their quality of life.
To reduce any risk, it would be preferable if you washed them by hand. The manufacturer also forbids washing them in the dishwasher in its user guide.
So, How Exactly Should Straws, Lids, and Caps be Cleaned?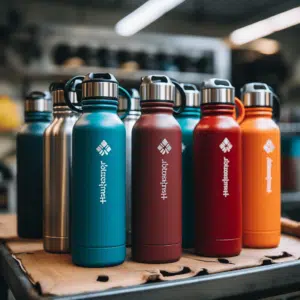 According to experts and even the firm, it is advised to wash them by hand. Cleaning by hand is always preferred.
A wonderful mixture of warm, soapy water will work wonders.
Final Take
Today, HydroFlaks is incredibly well-known. Due to its widespread use, people frequently worry about its cleaning. The latest versions of HydroFlask (2020 and after) are compatible with dishwasher cleaning.
However, washing your HydroFlasks (bought before 2020) in a dishwasher can be dangerous. Your HydroFlask can end up being destroyed.
Therefore, we will always advise hand washing your HydroFlask.