When it comes to windows, there are two major brands you'll come across: Andersen and Marvin. These two companies have built their reputations by offering high-quality products that are also energy efficient. But which one is better?
In this article, we'll give you an overview of both brands so you can make an informed decision about which company is right for you.
Marvin vs Andersen Windows: Brand Overview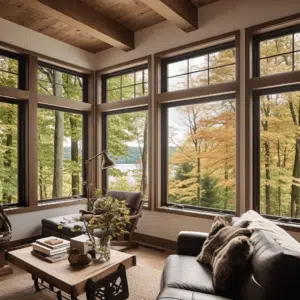 Marvin and Andersen are two of the most recognized names in the window industry. Both companies have been around for more than 100 years and are known as some of the best window manufacturers in the world.
Both Marvin and Andersen offer an extensive line of windows and doors. They offer a wide variety of products, including different styles, colors, and designs that can meet any homeowner's needs. Both companies also offer many different types of energy-efficient windows that will save you money on your energy bills every month. So when choosing between these two brands, which one should you choose? Let's take a deeper look at each company to see how they compare:
We'll start by looking at some of their similarities:
Both brands have a wide range of styles and options. You can choose from single-hung, double-hung, and casement styles, as well as custom sizes. They also come in several different materials, including wood-clad vinyl clad fiberglass clad aluminum-clad options.
Marvin vs Andersen Windows: What's the Difference?
When it comes to choosing a window for your home, there are a lot of factors to consider. For example, do you want an energy-efficient option or one that looks good? What about durability? And of course, there's price. While there are many different brands on the market, it's important to know what makes them unique from each other. Marvin and Andersen are two of the most popular options available today. But what sets them apart from each other? Here's how they stack up against each other in terms of material types, installation methods, and prices.
Energy Efficiency
When it comes to energy efficiency, Andersen windows are known for their great R-value, which is a measure of heat loss through a window or door assembly. The higher the R-value, the more effective it is at keeping heat in and cold air out.
Both brands offer energy-efficient products that meet or exceed current industry standards for energy efficiency. Both brands also have options available with Low E glass that provides further insulation against cold air infiltration through your windows while letting more light inside during winter months when it can be especially beneficial to keep some natural light streaming into your home during darker days.
Materials Options
Both Marvin and Andersen offer an extensive range of materials for their products. Both offer a selection of vinyl, aluminum frames, wood-clad products, and even fiberglass frames.

Fiberglass is a very strong material that can be made in different colors and textures to match your home's design. fiberglass has high thermal resistance, meaning it protects against heat loss well.
Vinyl windows are another popular choice because they're easy to install and maintain, but they don't offer much insulation value compared to other materials such as aluminum or wood. Vinyl windows tend to cost less than other options like wood or aluminum.
Both high-end window lines (Marvin Signature and Andersen E-Series) are made of wood with exterior aluminum cladding. Both of these options are ultra-strong and come with in-style slim frames.
Installation
Both Andersen and Marvin offer a variety of installation options, including DIY kits or full installation services.
Both companies offer many different styles and sizes of windows, so you can find one that fits perfectly in your home. However, if you have an odd-shaped opening (like an arched window or bay window) or need custom installation options like insulated glass or decorative hardware options, then Andersen may be your best bet since they offer more customization options than Marvin does.
Price Comparison
When it comes to replacing windows, there are many factors to consider. These include the number of windows required, window style, and type of casing. However, both companies' dealers can give an estimate of the price. The decision of whether the installation is done by a contractor or by yourself. You should also consider whether the windows are self-installed or if a contractor is needed for installation. This often significantly alters the final price. Marvin windows tend to be a little less expensive than Andersen, but the difference is usually worth it due to quality and reliability. The final decision is up to the homeowner, but they should weigh all considerations when making their final decision.
Vinyl windows are typically less expensive than fiberglass windows because they don't require any special framing or extra installation steps in order to be installed properly. Fiberglass also offers better thermal insulation than vinyl because it doesn't shrink when exposed to extreme temperatures like vinyl does — which means that fiberglass windows need less maintenance over time.
Warranty Coverage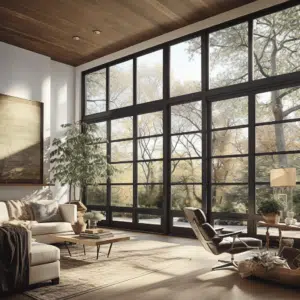 Marvin Signature Series windows come with a 20-year parts warranty on the glass, the wood frame, and the exterior aluminum cladding. The Andersen E-Series is very similar, except they have a 5-year warranty on their wood frames. The Elevate line isn't quite as good as the top options but is still a great choice—the exterior finish comes with a 10-year warranty, and the glass has a 20-year guarantee.
Fibrex windows tend to fall apart faster than other options because their coating peels off after only a few years of use. The one exception is their TW400 series, which comes with a 10-year warranty on its exterior finish and glass.
Which Brand is Better?
That depends on your needs and preferences. If you're looking for a long-term investment that will last decades, then Andersen might be the better choice for you. But if you're looking to save money now with a product that will still last many years (but maybe not as long as Andersen's), then Marvin could be more suitable for your needs.