Contractor Cost Disputes, What do you do when you have an agreement with a contractor to do a job and they come back saying "upon further consideration" they want more money?
Practically, the cost can skyrocket when you deal with unethical contractors who squander your investments without delivering quality services.
It is relatively common for contractors to issue an estimate of how much they anticipate the project will cost.
This estimate should be the contractor's best professional assessment, including the cost of involving any subcontractors, price of materials and any other labor/service required.
Nonetheless, there're various things you can verify when a contractor asks for money after signing the contract.
Contractor Asking For More Money After Signed Contract: What to do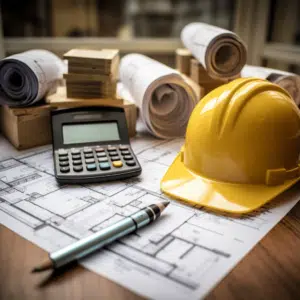 Determine the Difference Between a Quote and an Estimate
The difference between getting an estimate from a contractor and getting a quote is significant.
A quote is basically an offer to enter into a contract, with the exact amount that particular work will cost, without much loose end.
In most cases, both quotes and estimates should be put into writing- though some contractors will deliberately avoid doing so.
While an estimate is not a contract, a careful review of your contractor's final invoice should bring about the much-needed information to help determine whether the final price was fair.
Contact the Contractor About Your Concerns
Simply because the contractor-asked for money doesn't mean you should write them a cheque. Estimates, in the first place, must be professionally levelheaded.
A 10-20 percent overage might be considered reasonable, especially if the contractor realized issues along the way that he couldn't have been aware of initially (for instance, flooding).
The price tag within this range wouldn't be considered out of line.
An ethical contractor who discovers problems in the course of work would normally let know the homeowner and explain the practical budget ramifications.
The change order explaining the cost and changes involved should be agreed upon.
However, if your contractor never notified you of any such issues, or he hasn't explained the dramatic price difference, then it means there's no formal change order.
Moreover, a contractor cannot, knowingly, increase the quality of materials beyond what you requested.
For instance, your contractor shouldn't spend more money on nicer flooring and lighting than what you both discussed.
In such circumstances, where possible, start with a non-hostile phone conversation.
Ask the contractor to explain why the cost rose so dramatically from the initial estimate. They're likely to say something to do with unexpected high-cost materials and labor.
The contractor
Next up, request an itemized invoice explaining that you're not satisfied with remitting any payment until you can further scrutinize the issue. The invoice should include all suppliers, subcontractors, and workers on the project and a list detailing all materials purchased.
With a straightforward contractor, this shouldn't be difficult to generate. After obtaining the itemized invoice, examine it closely for areas where you believe the contractor spent more than was discussed. For instance, any nicer, fancier, or higher quality services.
The next thing, where necessary, is to draft a brief letter. Alternatively, you can hire an attorney to draft a brief letter, explaining why you feel that you truly don't have to pay for such materials and the associated labor.
State that you made it clear that you were interested in rather basic work- nothing ornate- and that you that this was clearly communicated from the outset. Plausibly, you might offer to pay a certain amount immediately and see how the contractor responds. The contractor will most likely object, demanding something well above your offer.
Contractor Cost Disputes
Note that your contractor might have subcontractors or supplies who are stalking him for payment, thus you have the leverage to withhold payment. Continue negotiating until you reach something closer to your offer. Keep in mind that if you're dealing with a home contractor, they might become frustrated and file a lien.
A lien is basically a cloud on title, filed with the county clerk, by the contractor who did work on a piece of property. This can be an obstruction if you're looking to sell your home. The contractor could also file a lawsuit alleging that you breached your contract to cater for the reasonable and fair value of his goods and services.
Contractor Cost Disputes the contractor sues you for nonpayment you'd certainly have defences to claims, considering the lack of notice of the increased price and intentional overspending.
How To Hire A Contractor
While most contractors don't allow for extra cost without prior approval, contractors cannot charge more than 15% above the original quote without being liable to the homeowner.
An ethical contractor will know ahead of time of any significant changes regarding your renovation and make certain you approve them.
Signing Proper Contract
Handshake days are over. Today, a contract isn't a contractor without a proper contract.
Be sure to review their proposal and quote before hiring them. They provide every detail regarding the job alongside their contact information.
Should you find anything vague or unclear, that's a red sign. You'll be better off moving onto another contract.
Ask for References
This can be a great way to prevent you from suffering huge costs during a modeling project.
Although it can be time-consuming to email or call references, it's essential to properly vet your contractor.
You shouldn't simply depend on online reviews; talk to real live references.
Verify that There's a One-year Warranty
Although this may not apply to normal wear and tear, ethical contractors will agree to cater for free anything that breaks or stop working within the first year.
For instance, Contractor Cost Disputes a pipe bursts or an outlet is faulty, it shouldn't be an added cost. It's really about the contractor's reputation and if they're not willing to support their work for a year, then they aren't worth hiring.
Contractor Cost Disputes is up to you to make sure that the one-year warranty is included in the contract as well as to inform the contractor should anything break while under warranty.
Evaluate More Than a Low Bid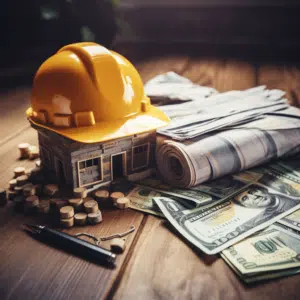 Finding ways to save money is tempting, but keep in mind that low bid contractors may cut corners, which can cost you a lump sum of money in the long run.
Before making an agreement with a contractor, ask to check an outline of the changes that will be required and materials to be used.
Low binders are likely to use vague descriptions that could ultimately mean you're responsible for buying all the materials.
If there's anything that you don't really understand or seems too unclear to understand, then chances are there's something that needs to be explained. These are some of the areas where unscrupulous contractors will try to screw you.
Planning Milestone Payments
To make sure you're getting the best value for your money, consider paying on a milestone schedule.
This is where the contractor is paid every time a predetermined milestone is completed.
Milestone schedules provide the construction crew goals to work on, while the homeowners observe so they can know exactly how their money is being used. And there my friends is how to deal Contractor Asking For More Money After Signed Contract.