Over time, vinyl fades color due to the effect of UV light, making it look weathered. However, this should not concern you because you can restore it to its former state. But how is that possible? You don't have to replace the siding.
Is it possible to paint your Vinyl siding? Yes, you can paint vinyl siding! However, it would be best if you did it right. It is inexpensive to upgrade and gives your weathered vinyl a fresh look to your house. Vinyl siding is estimated to last for more than 20 years.
In this guideline, we shall give all you require to know about painting on vinyl siding. Let's get started.
What about Vinyl Siding?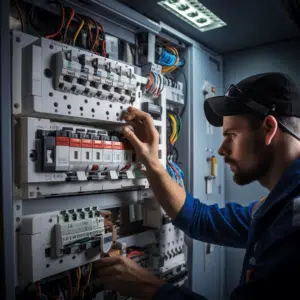 Vinyl Siding is very popular on the exterior, and it is affordable, durable, and has low maintenance costs. Most people know that vinyl siding is a product that doesn't require painting, but it is not a rule that you cannot paint it.
On the contrary, you can upgrade the look of your home's style and design as per your taste by Painting vinyl siding. However, there are some considerations you need to keep in mind to avoid extra heat absorption that causes warping or buckling.
Can You Paint Vinyl Siding On A House? Steps on How to do it
Supplies
Tools
Ladder

Garden Hose

Soft-bristled brush

Paint tray

Paintbrush
Materials
Bleach

Primer

Powdered house cleaner

Drop cloth

A gallon of water paint
Step 1: Choosing the Right Vinyl Siding Painting Color
You will have to narrow your search for an easy selection to choose the color for your exterior siding color. For instance, consider your home exterior's features- match the colors with your roof or part of the front brick.
Basing your color on the home's style is the best way to choose an exterior color or use an exterior color palette.
Tip: It is seamless and highly effective if the selected new exterior paint color is of similar or a lighter hue compared to the present color. The primary reason is to avoid darker colors because they keep heat, exposing the siding to premature warping and causing maintenance issues.
Step 2: Choose a Vinyl Siding with the Right Ingredients
Vinyl siding requires painting with particular ingredients/ qualities to guarantee outstanding results. Paint for Vinyl Siding should have acrylic and urethane to accommodate vinyl's contraction and expansion and enhance the coating to stick.
Therefore, vinyl siding needs exterior latex urethane paint
Step 3: Weather for the Painting Day
When painting vinyl siding exterior, the weather forecast of your area is paramount, for long-lasting results, ensure your paint when the weather is mild, with low temperature, low humidity, and overcast sky.
Too hot, sunny, and windy may cause the paint to go on correctly. The paint outcome may look great for a short time, but such paint poorly adheres as it dries, thus susceptible to cracking and peeling.
Therefore, ensure the weather forecast foresees a clear sky for at least a day after the painting is done.
Step 4: Prepare the Vinyl Surface
Do a thorough cleaning on the inside and outside of the material removing all the chalky build-up, mildew and mold and not just running water from a garden hose pipe. Ensure your cleaning mixture contains:
1-gallon water

2/3 cup powdered household detergent

1-quart liquid laundry bleach

1/3 cup laundry cleanser
Apply the cleaning mixture with a cloth or soft-bristled brush, rinse the remaining residue well, and allow the surface to dry before you paint.
Step 5: Set up Paint Supplies and Apply Primer (Optional)
Before you apply paint, lay a drop cloth to prevent the other surfaces from paint splashes. If you need extra assistance, arrange for that early enough. After assembling all the required supplies for the painting, start with a primer.
The application of the primer has its benefits, like giving the finished paint some consistency and good adhesion. Primer is beneficial when the vinyl is rough or porous. However, if the original color hasn't entirely worn away, the primer may not be essential.
Step 6: Apply Two Coats of Vinyl Paint
Let the primer dry thoroughly before applying the paint of choice with a roller or paint sprayer with the brushwork for the edges and corners. Evenly paint the whole surface, ensuring each section is lightly coated than doing one thick coat.
Allow the first coat to dry before proceeding to apply the second coat and allow it at least 24 hours to fully cure for the painting process to be complete. Examine the surface to see if there is a need for another coat
Tips To Ensure Your Painting Offers Longevity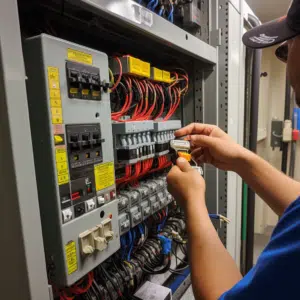 Painting your vinyl siding is ideal for your home as it lasts 5- 10 years which is enough time to save for a complete vinyl replacement. To achieve longevity in the painting process, consider these hacks:
Prep Work is Key
You must prepare vinyl siding surfaces before applying the paint. Clean the surface using a pressurized wash. Remove every dirt and debris, including mildew, molds, or broken pieces. And allow it to dry thoroughly before painting.
Pick the Right Color
With the wide variety of paint shades available in the market, you must select the right color. To reduce the chances of warping, go for a color that is lighter or similar to your current one and, most notably, the paint designed for vinyl siding.
Choose the Right Color Paint
For paints, 100% acrylic paint is best for vinyl siding with long-lasting results, and has the best finish. There are a variety of colors designed for vinyl siding to ensure you get the right shade for your project.
Weather
The climatic conditions determine the duration your repainted vinyl siding will stand new. Your repainting will wear faster for those in very sunny areas than in less intense sunlight. Regardless, painting offers you multiple years of using your original vinyl siding.
Conclusively, it is okay to paint your vinyl siding. However, there are a few considerations you need to make before painting. You have what it takes to make an informative decision from the article confidently. Painting your vinyl siding will elongate its life and upgrade your home's look; stick to the guidelines, and the results will be incredible.