Off-White Paint Comparison, Deciding on the right paint color to accent your décor can be challenging.
Many people choose between Benjamin Moore Swiss coffee and Sherwin Williams. Each company has a variety of colors, types, and options that may make the decision difficult.
Isn't it just too hard to pick? But it is important to have the right color to have a nice-looking home.
Choosing between two off-white paints can be a tough decision to make. Off-white colors can have a variety of shades, from warm whites to cool whites and anywhere in-between.
What's most important when choosing between two off-white paints is finding a color that will work with the rest of your home. In this post, we will compare Sherwin Williams Alabaster 7008 paint to Benjamin Moore's Swiss coffee. 
Sherwin Williams paints colors that look like flawless Swiss coffee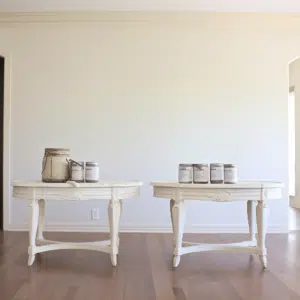 Benjamin Moore Swiss Coffee paint 
Benjamin Moore is one of the leading home improvement retailers in the United States.
They offer a wide range of paint colors that are all categorized according to different color families.
What color is BMs Swiss coffee?
The Swiss coffee paint is an off-white paint color with a cozy feel. This off-white paint color is very warm and has an inviting yellow-based hue that can be used to create a timeless, elegant feel in any interior space.
In terms of a sleek and classic appearance, this is a splendid choice for your home.
Swiss coffee undertones
The term undertone refers to the secondary color in a mixture of two different colors of the three primary colors: red, yellow, or blue.
These colors have a smaller visual impact in a mixture than would a primary color. An undertone is not something the color absorbs from the item it is painted over.
Instead, it shows how dark or light a color is and can determine what colors will look good with it. 
Swiss Coffee has a slight gray, yellow, and green undertone. The creamy undertone of the Swiss Coffee paint will complement both light and dark wood finishes beautifully.
You can use it on cabinetry, trim, exterior, and traditional or cottage style homes.
Also, Swiss coffee can pair beautifully with various colors, including senora Gray, nightfall, Revere Pewter, and nickel. It also pairs easily with other off whites.
 What is the light reflectance value of Benjamin Moore Swiss coffee paint?
The reflectance of paint can affect the clarity, tone, and color of paint. The light reflectance value approximates how much light bounces off a surface, as measured by a spectrophotometer.
The values vary from 0 to 100, with 0 being black and 100 being white.
The higher the value, the lighter the tone of the paint will be. Paints with a high light reflectance value are glossy or translucent, while paints with a low light reflectance value are called matte or opaque.
Keep in mind that even though paint may be labeled as "opaque," it may appear lighter or darker depending on the type of paint medium.
Many factors influence the light reflectance value of any paint. The pigment in your paint, for example, will determine how much light it absorbs and how much light it reflects. Swiss Coffee by Benjamin Moore has an LRI of 83.
Sherwin Williams' Alabaster
What color are Sherwin Williams's alabaster color and undertones?
The Sherwin Williams equivalent of Swiss coffee is called alabaster SW 7008. The SW 7008 is a soft, warm-off-white color that perfectly matches the SW Swiss Coffee. Off-White Paint Comparison has subtle undertones.
Neither too warm nor too cool. It has yellow, gray, and beige bases, thus a greige undertone.
The yellow base adds some warmth to it and but the neutrals stop it from being too warm. With its perfect balance of cool and provocative aesthetics, it's a popular choice for homeowners and designers alike.
What is the reflective value of alabaster SW 7008?
The alabaster SW 7008 has an LRV of 82. Light streams into the room because it reflects so much light, making it a superb choice for rooms meant to be bright and cheeky. This includes the bathroom, kitchen, and family room.
Off-White Paint Comparison you have a small bathroom or a dark-colored floor, this would be an excellent choice. It will brighten up the room and give it a pleasant appearance. The same is true of a white kitchen that needs more light reflection.
 Benjamin Moore's Swiss coffee vs. Sherwin Williams' Alabaster 7008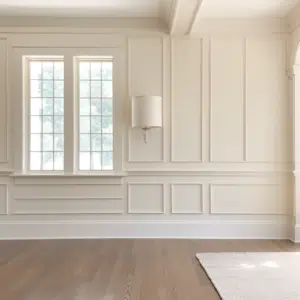 Both paints have a lot in common. For one, they are off-white, and their LRVs are almost similar.
A few points shy of being pure white, alabaster has 82 while Swiss coffee has 83.93.
They are great for bathrooms, hallways, living rooms, bedrooms, kitchens, or any other project you want to do that needs a lighter warm-off white. They also look modern on doors and trim.
Also, the two paints cannot be used with cool or clean whites. Mixing a cool color with a warm color can be a little more tricky but not impossible. To create harmonious colors, combine them with other off whites or neutral colors.
In addition, they lean towards being warm and cozy because of the warm undertones.
Warm colors will make you feel more inviting and cozy. Color can set a mood and impact how we feel and interact with the world.
When you make your decision to design a space, remember that warm and cozy undertones can create a sense of comfort and promote positive emotions.
When it comes to picking a perfect color for your paint job, there is no wrong choice. However, if you're looking for paint that will go with just about anything, alabaster white is an obvious choice.
Both alabaster and Swiss coffee are neutral undertones that can be used for both exteriors and interiors.
You can combine them with neutral colors. They are an excellent option if you are looking for a way to give your walls a fresh look without painting the entire room.
While both alabaster and Swiss coffee give off a white hue, the difference is that Swiss coffee is more yellow and deeper.