If you're someone who likes sprucing up a garden and wouldn't mind getting your hands dirty, then the right time to get the job done is now.
But before you start, you'd boost your odds of succeeding in growing your plants by understanding which plants can withstand heat and cold.
Naturally, the true test for many plants is how they perform during extremes.
If a plant does great in the blistering heat of summer as well as when temperatures dip below freezing in water, then it surely deserves a prime spot in the landscape.
Irrespective of where you live, what season of the year you choose to grow your plants, this essential knowledge on perennial and annual plants can help you keep your garden blossoming and give you a perfect orchard of happiness.
We shared several favorite cold and heat tolerant plants that you might want to consider.
Here are the Plants That Can Withstand Heat And Cold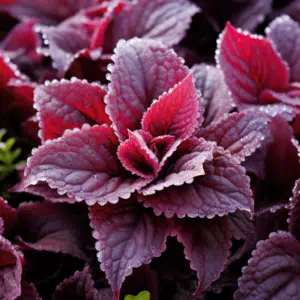 Black-Eyed Susan
The black-Eyed Susan is quite possibly the most favorite as it boasts a dual character of a sunflower and a daisy.
With the first impression, one would ask if this is a sunflower or a daisy. One thing we love about this beauty is it can tolerate tough conditions and a warm climate.
It also blossoms best during summer until around the beginning of the winter, meaning it's one of the toughest plants that can withstand heat and cold.
The plant is often found in the roadsides and fields of Maryland, probably because it's their state of the flower.
With its variety of colors orange and red, its gold color would illuminate any centerpieces.
Lantana
As a local to the jungle, lantana likes it hot and humid, which is why it does best in moist, well-draining soil.
It flourishes in the sun, especially the afternoon sun, and sprouts year-round in tight clusters of red, yellow, orange, pink, or white.
The flowers are perfect for planting along the perimeters of vegetable gardens, given that they're irresistible to butterflies, bees, and hummingbirds.
They can be placed near pollinating crops like squash and melons.
Tufted Evening Primrose
With its low upkeep traits, the Tufted Evening Primrose is yet another plant that can withstand heat and cold-short of problems.
This lovely beauty opens its white petals typically at night, then slowly closes in turning into a subtle shade of pink the next day.
Still, don't belittle this sensitive-looking blossom. It flourishes in a rock garden with desert-like dry soil, yet still flourishes and looks pretty, especially when close to thorny prickly plants.
Indian Blanket
This wildflower, colloquially known as Indian Blanket would be an outlandish addition to your landscape.
It boasts bright red petals with yellow tips that look like a pinwheel. Thus, it is sometimes referred to as Firewheel.
The delicate air on the stems and branches is sensual and sexual, making birds and butterflies crave it.
Morning Glory
A badass among the type of vine with its self-seeding characteristics, the morning glory is one of those plants that can withstand cold and heat.
This independent body of nature can reproduce itself without the need of your little green thumb.
It naturally grows fast by its creeping stems and can be invasive and crowd out other plants.
This is ideal for creating shade when it starts to hop on a trellis or a pergola. It has about 1,000 species, where some are cultivated in a frost-free area, others can withstand cold and winter climates.
Veronica
If you're looking for an easy-to-grow favorite plant, Veronica boasts beautiful white purple, pink, or blue spikes alongside a long bloom time.
This hot and humid tolerant plant reaches 1 to 2 feet high and thrives in well-drained soil. Plus it's full of sun.
Blackfoot Daisy
This is a white petal with a yellow core and narrow leaves that grows low and bushy. With its ability to withstand heat and cold, this plant can catch your eyes in any garden landscape.
It grows even more beautiful in full sunlight and rocky soil.
When set in rich, moist soil, the Blackfoot Daisy produces more blossoms, though this might take a toll on its lifespan.
Preferably, during winter, you can water this plant twice a month and maybe once a month during winter.
Cosmos
A native to Mexico, these tall showy annuals with silky, daisy-like blossoms also have the ability to take heat and drought, making them suitable for desert gardens and areas with poor soil.
In fact, soil that's too rich will make them frail-stemmed and floppy. Therefore you might want to set them in beds you've long neglected if you are more interested in a lot of color in your space, with little to zero maintenance.
Pink Fair Duster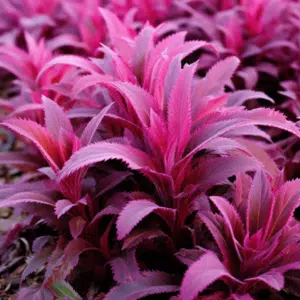 As the name suggests, Pink Fair Duster can create a magical theme for any landscape. It features low-spreading shrubs with blossoms that look like a Disney explosion of pink fireworks and pixie dust.
These are attention-demanding plants– butterflies, birds, bees, and hummingbird hardly fail to give this showy seeming shrub their attention, granted the considerable amount of sweet nectar it produces.
The Bottom Line
There are always more other plants that can withstand heat and cold climate.
You may consider inquiring about your local gardening store within your area. In most cases, they're more than willing to provide you with bits of tips and suggestions.
Moreover, by carefully keeping these details in kind, you may have long-lasting pleasure throughout the changing seasons.