England Furniture Quality, Finding furniture that suits the features of your living room, tastes, and price is not easy. To acquire the furniture locally is even becoming a nightmare.
According to online reviews, the England furniture has been taunted and given poor reviews by its customers. Would this be true, or is it a scam by those who want to reap where they didn't sow?
Some claim the furniture is substandard and cannot trace the dealer who made a sale. There is another team confessing that if not Furniture from England, then they rather not risk assurance of their quality.
Who then would be speaking the truth? In the article, we will venture deep into the England furniture and establish facts.
Origin
England furniture is a 1964 American-owned business that crafts upholstered furniture.
Its core purpose has been to produce quality furniture with the shortest cycle in the niche.
They focus on quality and customer preferences.
Furniture Quality Ranking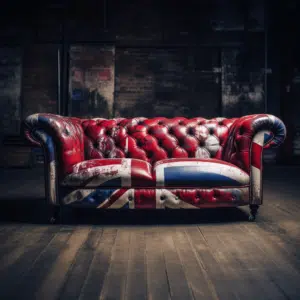 England has three categories of furniture ranking Good, Better, and Best.
The reasons behind their rating are:
Solid wood frames are essential for a great living room piece to produce high-quality furniture.

They have a range of products to cater to everyone making the company exceptional.

From fabrics and leathers to their prices and customization of products, England takes the lead.
Is England Furniture Junk or Right for You?
Are you planning to start a family? Or are you downsizing from a big house to a smaller space?
England can cater to a wide range of people regardless of your needs. Their products are affordable.
For unique customization, England has limits.
For instance, if you want to change the Fabric, you won't be able to change the arm, legs, etc.
The durability of the furniture is not in its appearance, price, and comfort but the upholstery. England is committed to delivering quality as it provides people with jobs.
They have become an iconic company for over 50 years and still leading.
There are three factors that buyers should consider when purchasing: price, Fabric, and comfort.
The value of the furniture is not in the price but in the upholstery. The quality of the furniture is crucial, which brings us to our next section.
At England furniture, we value and focus on these 3 elements when producing our furniture.
Quality
England crafts durable, quality furniture that lasts. They release over 35,000 pieces yearly and ace the deadlines of their customers.
Material
The secret of long-lasting furniture is in the frame. England cuts each piece correctly using the computerized router. Therefore, resulting in a durable piece with strength
Strength
England formulates strong frames, arms, and chairs. They use plywood reinforced with substantial hardwood to guarantee its structural integrity.
Uncover the truth, and it will set you free from doubt and give you a clear perspective of reality.
Let's take you on a glance tour of the manufacturing process of England furniture.
Frame
If you want furniture that lasts, go for a hardwood frame. At England furniture, we use frame-grade plywood reinforced with hardwood. Plywood frames are short-lived.
England frames are three-quarters and seven-eighths inch, which warrants every piece England makes.
They are cut by a 14computerized router which permits precession cuts and builds reference points into the frame.
The spring type
Furniture with wide loop springs exerts less pressure on the frame and covers more surface area.
Fewer springs are recommended because they have less pressure on the frame, so the material to use won't be much.
Furniture with narrow loop springs gives proper support resulting in a durable seating surface.
England furniture uses heavy gauge wire springs in its seat construction.
Cardboard
The cardboard we use is 0.09 thick throughout, unlike the standard of 0.054 that most manufacturers use.
Spring back support
They reinforce the cushions for a lifetime uniformity of the sofa. Most manufacturers skip this procedure to cut the cost. Furniture without a spring leads to flattening of the cushions.
Cushion Upholstering
For durability of cushions, ensure you rotate both sides for even force distribution.
The cushion casing should be upholstered on both sides, thus enhancing the sofa's lifespan.
They sew the sheeted fiber to the inside preventing the fiber from spreading through the Fabric and for that smooth outer surface.
We fill the back pillows with high-grade polyester fiber to ensure you get true comfort.
It is put in a baffled bag before it is inserted in the back casing, thus, keeping the fiber from settling.
England installs hidden zippers on all its backs, seat, and arms using a fiberfill.
You can use them to fill fiber to suit your seat taste.
There is no particular formula in the furniture world. To build a piece properly requires quality components and expertise. As the saying "Only time will tell," you cannot establish the performance until it is over time.
Low price means the reduction of component's quality or cheap labor. The two have long-term consequences on quality and comfort. The fact to note is that plywood isn't durable when used in frames. So don't confuse manufactured hardwood as hardwood because it is mere plywood.
A solid hardwood frame equates to durability. Never take a warrant as to be the performance of the items bought. So take your time to research the right dealers with legit furniture that meets the threshold.
People have different opinions over the same ideas, so it depends on your intuition and your knowledge to make a noble decision and choice.
England furniture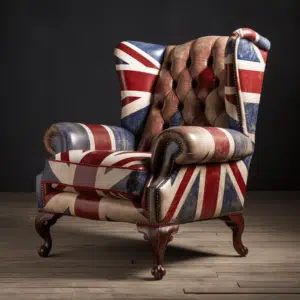 It offers high-quality furniture which strictly adheres to the qualifications discussed above.
We can confidently say that England furniture is not junk. They are committed to producing top-quality furniture that stands the test of time. England gives you the highest value for your money.
The company has passed a test of time since the year 1964. With tremendous experience, a team of experts, quality components, and advanced technology, they are at the top of the industry with no suspicion that they deliver quality.