West Elm Vs Pottery Barn; these are two business-to-customer brands held by Williams-Sonoma Inc.
Both companies specialize in home furnishings for part of your home including sofas, chairs, tables, bedroom furniture, outdoor furniture, storage, and décor accessories.
West Elm Overview
West Elm was founded in 2002 by Williams Sonoma to sell high-end furniture at affordable costs.
The brand is trendy yet not hipster. Mix-and-match, casual but not relaxed. West Elm goods are more condo-friendly than Pottery Barn's larger furniture but still look great in a young, contemporary home. West Elm, unlike other Williams-Sonoma products, has an edgier, modern look that suits young professionals.
Their clean lines, vibrant colors, fresh textiles, and modern, handcrafted décor set them apart from sister businesses like Pottery Barn. While it's the younger brand, West Elm is already accessible in more than 85 cities across the U.S. They also operate in Europe, Middle East, and Australia.  As in America, the company will have collaborations with local brands recognized with excellent artwork.
Pottery Barn Overview
Pottery Barn, meanwhile, is a well-known brand with an extensive catalog of products and nearly 200 showroom locations all over the U.S. Established via parent company Williams-Sonoma, Pottery Barn represents both up-scale and middle-range price points.
A great selection of their styles appeals to both those who prefer contemporary design elements as well as those looking for traditional styles.
Like West Elm, Pottery Barn, as a company, has a great focus on employing sustainable materials and production processes.
They make a considerable effort to subside their carbon footprint by promoting organic products, recycled items, and even reclaimed wood.
West Elm Vs Pottery Barn: The Differences
The greatest difference between Pottery Barn and West Elm stems from style and price. Trendy and urban design, West Elm tends to price its furniture at the bottom tier of the high-end market.

Pottery Barn, on the other hand, is a more established retailer, and thus offers many décor styles.
Coming down to quality, consumers often think West Elm offers better quality.
The slick design and branding have enabled the company to command prices above other starter décor brands.
West Elm was founded in 2002 and is a newcomer compared to Pottery Barn, which got its first outset in 1949. That said, slightly higher price points are at par with the company's renowned label.
Another thing worth mentioning is that customers can use Pottery Barn Credit Card to make purchases at any Pottery Barn stores throughout their catalog and website.
Pottery Barn
Pottery Barn Kids, Bed, and Outlet stores are brands. However, if you're a loyal West Elm customer, you may want to sign up for the brand's credit card and save.
You can get 10% back, a $50 welcome gift, premium exclusive offers, and a $25 birthday voucher during your birthday month here. If you spend over $750 on bulk purchases, you can get special financing or prizes.
Some claim Pottery Barn is obsolete, but most appreciate its traditional, old cottage, vintage, and barnyard-inspired look. Pottery Barn furniture is sturdy. Perhaps that's why they have a strong online and showroom presence in the U.S. and abroad.
West Elm Vs. Pottery Barn: Quality Services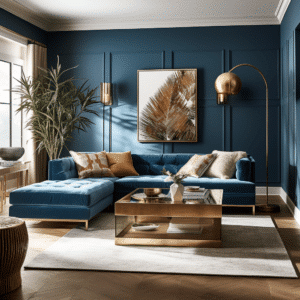 Both West Elm and Pottery Barn do offer a wide range of sofa types and sizes, alongside other types of décor and accessories.
Customers will also get door parcel delivery, truck deliveries, and white-glove services for larger items at a reasonable rate. That means you won't have to worry about setup or unpackaging.
Shipping usually takes 1-2 weeks with either brand and items can be returned within 30 days of receiving an order for a refund of the merchandise value.
The original receipt or rather gift receipt will be required. However, note that monogrammed and Made to Order decors or rugs do not qualify for returns. West Elm and Pottery Barn both do not advertise warranties on their items.
Overall, West Elm and Pottery Barn are very similar in their policies and price points. With their white-glove shipping services, buyers don't have to worry about setting up their items.
However, keep in mind that these brands have a limited return window and they do not advertise any warranties or in-home trials in their products.
The Bottom Line
Maybe we haven't gone as far as comparing like with like between these two Williams-Sonoma brands, but we've covered various important aspects to help stay informed. For the price, things do not cost the same in both brands.
Besides, price alone may not be the finer detail- looking at the cost and taking into account the quality and the price of comparable items in other high street décor and homewares stores is a better idea.
Otherwise, when it comes to quality, you'll be surprised and definitely find these two companies very agreeable. So to those who thought Williams-Sonoma brands are too good to be true, the value for money offered by these two brands will probably prove you wrong.
Most people seem to love West Elm best, but a large number love Pottery Barn too. Both are focused on delivering what customers would like their houses to look like.
Classic, comfortable, and high-quality items, West Elm vs. Pottery Barn are definitely worth consideration.