Furnace Brands, Having a reliable furnace to keep your family warm during harsh climatic conditions is considered a win against frost and dampness.
Furnace comes in handy in locations experiencing cold all year round. Not all central heating systems are built the same. Thus it is imperative to know which furnace brands to avoid.
Most homes buy furnace compartments during winters. Within the post, we will round up the brands to avoid in your list and aid you narrow down your choice.
The guide was based on brand reports, surveys, customer satisfaction ratings, and anecdotal evidence.
Features To Check On To Help Identify Furnace Brands to Avoid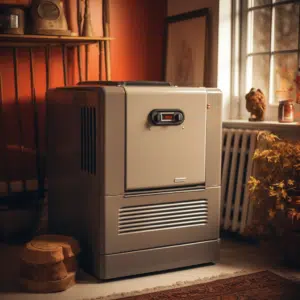 Some furnace brands may be unreliable or be entirely wrong depending on;
Cheap materials

: Bad furnaces are easily notable from materials used in construction. Inferior and unreliable furnace brands integrate materials that quickly break down after cleaning and numerous maintenance checks. Their repair budget may also be costly.

Indoor climate control

: furnace brands incorporating single-speed fans and single-stage burners don't perform as preferred.

Short Warranties

: poor furnace brands know the performance and longevity of their products; thus, they will back that up with limited warranties. Reliable furnace brands should provide at least 12 years warranty. Those offering five-year warrants portray a red flag.

Noisy fans or abnormal sounds

: Noisy furnace indicates a defective circuit board or overworked single fan.

Costly repairs

: Expensive repairs within a period of three years could showcase potential chances of a wrong furnace brand.
To find the best furnace brand, you need to be aware of the bad ones. Without further ado, below is the list!
Lennox
Lenox is a famous home furnace brand. However, customers tarnish its reputation in reviews and brand surveys because of short and limited warranties. Other customers mentioned premature damages.
Below are some other reasons why you should avoid the brand:
The newer models do not heat fast, and their heat distribution is not even

The brand's furnace units are costly

Poor customer services
Buderus
It is one of the cheapest furnace brands in the market. The furnace brand has a rating of 2.8 out of 5 in brand surveys. More so, it has an overall customer satisfaction rating of 43%.
Performance-wise, it doesn't live up to offer to heat as required. The brand product is mentioned to experience a high failure rate with costly repair within three years. The system unit stops operating in just five years.
Additionally, the quality is not durable. Another downside of the brand is that the heating performance is below average, and the whistling sound arises from the unit.
Below are some other reasons why you should avoid the brand:
Water leakage

Bad technology support

High chances of failure
Burnham
Burham furnaces are in the cheap range. The brand has a rating of 1.8 out of 5. Major complaints concerning the brand revolve around reliability, poor customer service, and poor energy efficiency.
Numerous customers also complained about the unreliability of the furnace and leakage issues.
One of the noted issues is the burner problem plus numerous costly repairs in a span of five years. Bad customer service has also greatly affected the brand's reputation.
Below are some other reasons why you should avoid the brand:
Defective control unit

Burner hurdles in the furnace

Abrupt leakage

Require much repairing
Weatherking
It is a famous brand for wrong reasons such as poor customer service and unreliability. The brand is rated 2.4 on customer reviews. Customers pointed out that the unit produced lukewarm air when running.
Other reasons to keep off the brand include:
Cheap manufacturing

Too many repairs

Low amount of heat
Ducane
The furnace brand has a 38% customer satisfaction rating. Significant complaints from customer feedback concerning the brand include a short warranty, poor quality of components, and poor performance.
Materials used easily break. More so, customers pointed out abnormal noises when the furnace runs.
Other reasons to avoid the brand include:
Poor quality parts

It hardly reaches 60 degrees

Unbearable odor when running the ac
York
The furnace brand is mentioned to have the highest failure rate. It has an overall performance rating of 2.8 out of 5 from brand surveys. Customers said of premature repairs in just a year after purchase.
Another feedback from customers was about poor heating and abrupt parts breakdown in just a short operation time. Although they offer a ten-year warranty, the brand's customer service is not commendable.
Other reasons that may force you to avoid furnaces from this brand include:
Often break down

Costly repairs

Too many services

Poor heat maintenance
Frigidaire
Although the brand is famous for other appliances like refrigerators, its furnace model has received some negative complaints regarding heat quality.
Customers point out that it does not give even heating; thus, its overall performance rating is 3.4 out of 5.
Frigidaire furnaces fail during very low temperatures hence not living up to the hype. Customers reviewed the product to have relatively poor energy efficiency. In addition, their customer service is rated low.
Other reasons to avoid furnaces from this brand include
The low running speed of the fan

Vibrating sound

Sudden shutdown

Poor heat maintenance
ArcoAire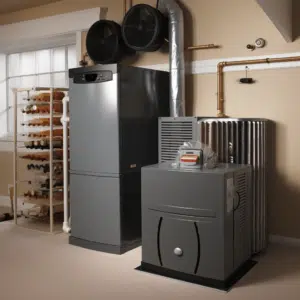 It is a cheap brand with popularity for the wrong reasons and has a 2 out of 3 ratings. The major complaint focuses on reliability. Customers point out costly repairs in just a span of three years.
It is hard to install the furnace compartments; thus, contractors do not recommend the brand.
The furnace brand has poor heating performance. In addition, it has noisy running and poor energy efficiency.
Below are some other reasons why you should avoid buying furnaces from this brand:
The heater doesn't work

Whistle sounds

Confusing manual

Logic board failure
Tempstar
Based on customer reviews, the furnace brand has poor quality units, rated 2.5 on customer reviews.
Customers mentioned that the blower motor stopped working too often, the circuit board makes a buzzing sound when running, and poor customer service.
Below are additional reasons why you should avoid furnaces from this brand:
Unreliable unit

Injector oil leakage

Buzzing sound of the circuit board
Conclusion
That's a wrap on furnace brands to avoid. It is always ideal to counter-check reviews of furnace brands before purchase to understand the performance and intricacies of the product brand.
Many brands claim to provide high-quality products but getting to identify bad ones makes the selection process easier.