Behr Marquee vs. Premium Plus are building a new house or planning to paint the exterior of your home, you will undoubtedly run into the subject of paint.
When you need paint that can tough it out and handle the toughest conditions, you go with Behr Marquee.
Marquee can withstand extreme temperatures and is available in over 1000 colors. So, is the Behr Marquee worth the extra cost, or should you buy the premium Plus instead?
Well, that depends. Behr is a great paint company and sets the industry standard for quality paint.
However, the company gives you several options between Behr Ultra Scuff defense, Behr Marquee, and Behr Premium Plus.
The Marquee is Behr's flagship paint, while premium Plus rests at the entry-level. In this article, we will analyze the differences between Behr Premium Plus and Behr Marquee and determine if the latter is worth the extra bucks.
Getting familiar with paint quality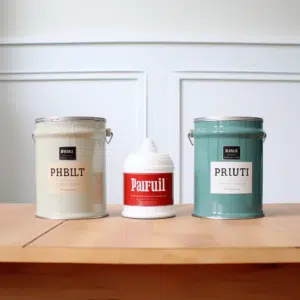 Unless you are a building and construction expert, you might be unfamiliar with the concept of paint quality. Not to worry, though, this article will break down all the important factors to consider when you are shopping for paint.
Paint formula
The first thing that gives paint better quality than its competitors is the formula. The formula is the paint equivalent of ingredients.
It's basically the individual products that make the paint. The better quality these products are, the higher the paint's quality is going to be.
As a result, some paint formulas might make the paint quite expensive at the point of purchase but are more than worth it in the long run, thanks to their longevity.
To get the best paint formula, you should keep these things in mind:
Liquid ratio.
l Binders.
l Pigments.
l Special additives.
Binders
Behr mostly offers latex paints, although it has a few oil options. Latex paints are water-based and have binders such as acrylic. Binders, like oil, help with surface adhesion and maintain the paint integrity over time.
High-quality binders like fine acrylic help them with easier paint maintenance and application.
Pigments
Think of pigments as the ingredients that give paint color and texture quality. There are two basic types of pigments found in paint: extender and Prime. Titanium dioxide is an example of an expensive high-quality pigment.
Extenders are pigments that add mass to the paint. A good example is clay or diatomaceous silica. They also provide benefits like resisting mildew, blocking stains, and controlling sheen.
Cheap pigments are likely to be rough, while expensive and high-quality ones are mostly smoothly ground. So if you rub some paint between your fingers and feel a lot of grit, it is likely to use a cheap formula.
Liquid ratio
This is simply the amount of liquid ingredients in comparison to solid ones. High-quality paint has a higher solid to liquid ingredient ratio.
These solids are pigments and binders. The liquid's work is just to transport the rest of the ingredients and offers no performance benefits.
Luckily, Behr offers a safety data sheet that breaks down the formulas of all its paints, making the work easier for you.
Durability
Now that you understand what to look for in paint, we can compare Behr Prime Plus and Behr Marquee. Of course, the first thing we should look at is its durability.
Behr Prime Plus interior is designed for low traffic areas. As a result, it is made to lightly block and resist stains while enduring some scrubbing.
As a result, premium Plus exterior resists fading, moisture and stains in most climates. Some independent product reviews have even found it to have a good appearance after nine years.
On the other hand, Behr Marquee interior is a premium paint designed with superior stain blocking and adhesion properties. You can even scrub it clean when it gets dirty. It works great in any room, including high traffic areas.
Marquee's exterior paint has higher dirt resistance, fade protection, rain resistance as early as 1 hour after application, and superb adhesion on different surfaces.
Coverage
When it comes to coverage, both paints have great formulas. They offer a quick, complete coverage of Paint and Primer.
However, Behr Marquee takes it further and offers a one-coat guarantee. Nevertheless, this guarantee is only applicable to select colors under the One-Coat Color collection.
Other than that, Marquee has a higher solid to liquid ratio in its formula and offers a stronger coverage compared to Prime Plus.
While Behr Marquee is the company's highest quality paint, its performance can vary from one project to another.
This means that although it has a one-coat guarantee on various surfaces, some textured exterior surfaces might require two coats for better quality.
However, the take-home here is that Marquee is superior to Prime Plus in both coverage and durability.
Colors
Both paints offer the same color options. With over 1000 colors to choose from, you can use a color or design tool like the Behr paint visualizer to help you decide.
Such tools allow you to see how the color would look in a real room through a virtualized environment.
Finishes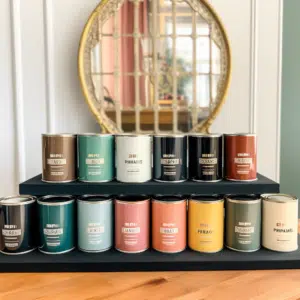 A paint's finish refers to how it looks after application. Finishes range from non-reflective to brilliant or shiny. Both paints offer a number of finishes under the Behr finish lineup, including:
Flat
A simple, non-reflective finish suitable for low traffic areas such as rooms. Flat finishes are especially good for ceilings. Behr Prime Plus is available in flat finishes, but Marquee doesn't offer the option.
Matte
This is reflective paint with a low luster that is excellent for hiding imperfections. It is also quite durable and can be cleaned easily. Behr Marquee is available in a matte finish, something you will not find in Prime Plus.
Semi and Hi-gloss
These are highly reflective and brilliant finishes respectively that have a great appearance in high traffic areas. Both paints come with a semi-gloss option, but Marquee doesn't offer the hi-gloss finish.
Behr Premium Plus vs Marquee In conclusion
The Behr lineup offers high-quality paints, which makes the Prime Plus and Marquee so hard to differentiate. However, if you want durable paint with excellent coverage and your budget allows it, Behr Marquee is definitely worth it.