Structural projects are hardly cheap. Being a vast area of consideration, there are several factors that you definitely have to think through before deciding on the best windows for your home.
While window quality, durability, and energy efficiency are some of the most crucial aspects, Jeld wen and Milgard are two popular window manufacturers in the industry that you might want to know about.
These two companies offer a wide range of options and are well-known for providing great quality products and services and have been around for quite a long time.
Jeld wen vs Milgard: Overview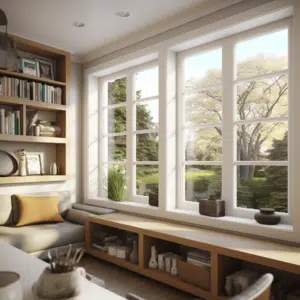 Jeld Wen and Milgard windows are popular for their energy efficiency and environmental protection.
The fundamental difference is Milgard fiberglass and Jeld wen aluminum wood. Which material is best depends on your needs and tastes.
Fiberglass is up to 15% more energy efficient than other alternatives, while aluminum-clad is one of the highest-quality, low-maintenance window materials.
Jeld Wen Overview
The Klamath Falls, Oregon-based manufacturing company Jeld Wen Inc. was formed in 1960 by Richard "Dick" Wendt and four partners with 15 employees.
The core business of the company was mill-working but the founders later opted to venture into other processes, including the introduction of various materials such as vinyl, aluminum, fiber, and steel.
Milgard Windows Overview
Established by Maurice Milgard and his son Gary in 1958, the Milgard window and door company has expanded by the consistency of providing high-quality products and services to its customers.
Milgard is known for its long-lasting windows and produces most of its products in Tacoma. Reading on the company's site, all of their products undergo the same attention to ensure they make authentic windows to satisfy the customer`s demands.
Jeld Wen Vs Milgard: Window Features
Both companies produce windows with almost similar features. However, there are some minor alterations that could influence your final choice.
Jeld Wen Features
.
Jeld wen uses aluminum, vinyl, and wood to manufacture its windows. This is the main reason why they boast of their ability to match the initial look of your home. Production of over 7 different varieties and window styles also facilitates the uniqueness of their products.
Its window line uses European engineering and platform enhancement to prevent water and air intrusion and boost thermal performance. Energy Star-rated windows are their high-efficiency glass glazed windows.
The brand attracts conventional homes with its large selection of colors and frame styles. The brickmould exterior options help with this.
The wood-framed windows are laminated softwood or engineered oak. The structure is stable due to considerable pressure applied during finger joining of the timber.
Their windows include many thermal efficiency features that lower cooling costs. High-quality weatherstripping and fusion welding on the frame create the tightest window seal and several contact points to block cold air.
The company provides sound-reducing vinyl windows since house should be a refuge from hectic and noisy surroundings. This is better than single-pane windows.
Milgard Windows Features
Recognized for their authentic and long-lasting windows, Milgard is a common industrial and household name. Their key signature is the durability and maintenance-free windows they manufacture. They provide a variety of window lines, styles, and colors to choose from.
PVC and titan dioxide make Milgard vinyl-framed windows. Through technology, Milgard window company can offer distinctive colors like silver and bronze. Vinyl technology reduces maintenance since frames reflect UV rays.
Their thermally enhanced windows with silent lines reduce noise and energy waste in cold areas. These durable windows can survive extreme environments.
Which Is Better?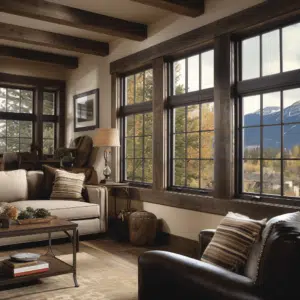 The best way to determine the best choice between these two companies is by considering your preferred style, and window requirements.
The two companies have been in the window industry for a while and have highly rated window varieties. Jeld wen is highly known for manufacturing high-class traditional styled windows for their customers.
On the other hand, Milgard windows are known to be energy efficient and have less maintenance cost. Milgard windows are also popular for windows that are hardy and withstand harsh environmental conditions.
Warranty
In addition to services, Jeld Wen customers will receive a warranty of 15 years on Jelden Wen windows. On the other hand, a customer receiving services from Milgard window company will receive a lifetime warranty and window servicing.
Prices
Normally, prices vary depending on the materials used the manufacture the window and also the customer`s specifications. Nonetheless, you can get a closer estimate by consulting the company and then comparing them to know which brand favors your more.
Conclusion
The best choice between Jled wen and Milgard will largely depend on your preferred style and requirements. Both companies are recognized for great products and even though prices may vary based on customer specifications, the overall quality is pretty much comparable.