The Milgard Trinsic and Tuscany windows are two of the most popular lines in Milgard's portfolio. They share many similarities, but there are also some key differences that set them apart.
In this article, we will tell you about these two series of Milgard windows and how they differ from each other so that you can find which ones are right for your home!
Milgard Trinsic vs Tuscany: Overview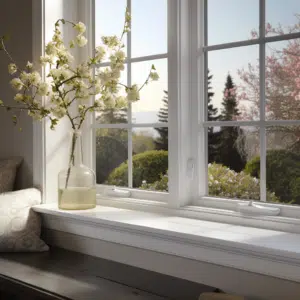 The Milgard Trinsic and Tuscany window series are both popular Energy Star-qualified windows from the same manufacturer. They're both equipped with high-performance Low-E glass, which helps to keep your home cooler in the summer and warmer in the winter. Both have a lifetime warranty that covers labor and manufacturing defects.
The Milgard Trinsic features a modern design, while the Tuscany features an old-world charm. This can be easily seen when comparing both windows side by side. Both windows have been designed to offer maximum energy efficiency, which is why they are so popular among homeowners today.
Let's take a closer look at each window to see how they compare
Milgard Trinsic vs Tuscany: What's the Difference?
Milgard Trinsic and Tuscany windows have a lot in common, but there are also some differences that make them stand out. Let's take a look at these two lines, and see what makes them different.
Materials
Milgard Trinsic and Tuscany are both vinyl windows that are designed to provide comfort and energy efficiency for your home. They are both made from Milgard's signature vinyl formula and are available in various styles and colors.
Glass Options
Both Tuscany and Trinsic can be purchased with Low-E glass, obscure or tinted glass options. Low-E glass helps to reduce energy costs by reflecting heat back into your home during the winter months and keeping them out during the summer months – saving you money on both heating and cooling bills!
While both windows have obscure glass options, only the Tuscany has a bronze-tinted option which provides privacy while still letting light in through your window. This is an essential feature if you live in an area where there are a lot of neighbors close by or if you want to prevent people from seeing inside your home when it's dark outside.
Hardware
Milgard Tuscany and Trinsic windows series come with easy-to-operate SmartTouch® window locks that allow you to lock your windows from the outside with just a touch of your finger. The SmartTouch® lock is also designed for maximum security. It's built with an anti-pry shield, which prevents intruders from prying open the window using a screwdriver or other sharp object.
Color Options
Milgard offers over nine standard colors for both Milgard Tuscany and Milgard Trinsic windows, including three woodgrain options. Other colors include white, black, bronze, and grey. You can also choose from several different hardware finishes, including nickel or white.
If you're looking for a more personalized look, Milgard also offers custom color options for both Milgard Tuscany and Milgard Trinsic windows.
You can choose from multiple color options when choosing your Milgard Tuscany or Trinsic window. Both lines come in a variety of colors, including white, grey, black, brown, beige, bronze, and more!
Size
While both lines offer several sizes for each configuration, there are some differences in the range of sizes offered by each line. For example, if you want a double-hung window with a height of 50 inches, you can choose from 6 different sizes with Milgard Tuscany but only 2 choices for Milgard Trinsic.
Style
There are nine styles of Milgard Trinsic and Tuscany windows. These include single-hung, double-hung, casement, bay, bow and awning, and many other options.
The style of the window is going to be one of the biggest determining factors in your decision between these two brands. Both are designed to be energy efficient, easy to operate and maintain. However, if you want a more traditional style window, then you might prefer to choose Tuscany over Trinsic.
One of the most popular features of both Tuscany and Trinsic is their ability to be customized to any room in your home. Both series offer a wide range of styles from classic to modern and everything in between.
Ease of Use
Both the Milgard Trinsic and Tuscany windows are designed with easy-to-use features that make them stand out from other products on the market today. They feature tilt-in sashes that allow you to remove screens for cleaning or repair work easily. The tilt-in sashes also make it easy to open and close your windows for ventilation purposes.
Installation
The Milgard Trinsic and Tuscany are both easy to install. The windows can be installed by a professional or homeowner, but it is recommended that you hire a professional for the best results.
Pricing
The price of each window depends on several factors, including size, color and whether it's new or used.
Both Milgard Trinsic and Tuscany have similar pricing structures for their windows, with an average total installed costs ranging from $3-$4 per square foot. However, Milgard Trinsic's products are less expensive than Tuscany's because they use less energy and come with various features that can lower your energy bills over time.
Milgard's Lifetime Warranty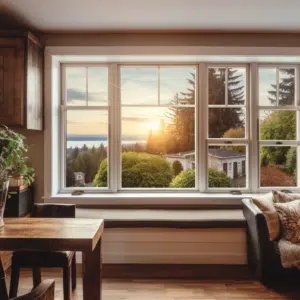 Milgard's exclusive Limited Lifetime Warranty is the only one of its kind in the industry today. It covers not only the glass but also every aspect of your Milgard product — including parts and labor — for as long as you own your home.
This warranty covers the frame and glass of your door and the hardware that goes into it. It also covers any part that fails due to a manufacturer's defect in material or workmanship during the life of the product.
A few words about the company's exclusive Limited Lifetime Warranty: it is transferable, meaning that if you sell your home, the warranty remains with the new owner. Also, if you move to another state and need assistance during an emergency, Milgard will come to your location and make repairs at no charge. They'll even help you find a contractor if needed!
So, Which Series is Better?
It depends on your needs.
Energy efficiency is offered by both products. Both offer low maintenance. Both provide a wide range of colors and styles. Price is the major difference between the series.