Pella Corporation is one of the largest privately-owned window and door making companies in the United States.
It located in Pella, Iowa has over 16 manufacturing sites within the US and in certain parts of Canada. Pella windows, therefore, grace a colossal number of homes, offices, and institutions. 
Pella Corporation has a stellar reputation not only for its products but for its business practice and is one of the companies that received acclaim in Forbes Magazine as one of the top 100 Best Companies to work for, for a consecutive six years beginning in 2000.
In 2018 Pella again was awarded Forbes America's Best Large Employers of the Year. No mean feat.
Pella Corporation also holds more awards for their conscious work with regard to protecting the environment from the U.S. Environmental Protection Agency (EPA) and the U.S. Department of Energy (DOE). 
For clarification, Pella Corporation sells its products through retailers and currently do not have their own retail stores.
Pella stores are independent retailers with no affiliation to the Pella window making company. Lowes also sells Pella windows. 
Pella Windows Lowes Vs Pella Store: Where should you buy?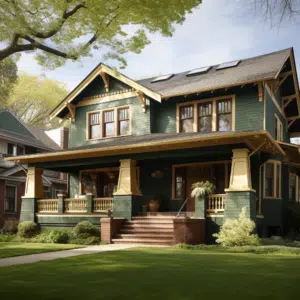 The question of whether to buy Pella windows at Lowes or from Pella stores can be puzzling. To help you decide, consider the following factors.
Access and Convenience
Buying windows from a nearby retailer is likely to be convenient and affordable. Lowes and its affiliates run at least 2000 home improvement and hardware outlets. Pella Corporation has 14 showrooms and several independent dealers who offer their goods under the Pella trademark.
Lowes is certainly within a reasonable radius, and buying from them is sometimes the only option. Ordering from Pella stores may be too expensive and inconvenient if none are nearby.
Installation
When buying windows, installation is possibly the most important aspect that will determine the eventual utility of your purchase.
Buying and installing windows is not only an expensive affair, it is also time and labor-intensive.
Self-installation is also out of the question in this instance which means that you must select the best possible option as far as installation is concerned. 
Both Lowes and Pella stores will accord you the service. Pella stores may have an advantage here.
Pella stores exclusively sell Pella products which means they are invested heavily in making a perfect transaction.
Their specialized model will likely afford you a better and more qualified installation service than Lowes. 
'Big box stores, which is what Lowes is, deal in a multitude of products and may not sustain the required talent when it comes to installation.
While this may be okay for some products, infrastructure items such as windows should be done by the best possible contactor.
In many cases, big box stores will have a high turnover as far as service providers of this kind are concerned.
You may, however, be fortunate enough to come upon a capable contractor.
If you have the option, always go with the specialty store installers who tend to stay with the company on a more stable basis than the big box store.
Warranty
Pella Corporation offers some of the most comprehensive warranties on their products including a limited lifetime warranty which is a testament to the quality of their merchandise.
That said, warranties do sometimes fail to deliver as advertised once something goes sideways. 
Aside from the fact that most warranties are well beyond the scope of your understanding as a customer, following up on a warranty can prove daunting.
This is particularly common when dealing with dealers and not the actual manufacturers since the warranties are processed through the point of purchase.
Both Lowes and Pella stores are retailers of Pella windows but it should be much easier to pursue warranty issues through Pella stores since they only deal in Pella products and will have a smoother process for you to follow.
Lowes is a very large franchise which may make pursuing warranty issues more complicated. If a Pella store is available to you, and the warranty is an issue you are hesitant about, buy from them.
Variety
Without question, you will find a wider selection in the Pella store than in Lowes. If you have yet to actually decide on a design for the window you want, a Pella store is the better option to shop at. 
Given their business model, they are likely to have as many options as possible available to their customers and rightly so since they have only one supplier. You will not find as many options at Lowes comparatively.
Customer Service
'Big box' stores have a high turnover in this area too which means their customer service may be less competent to take care of you compared to the customer experience you will have at a Pella store.
At a Pella store, you will likely find that you are being assisted or attended by a long-standing member of their staff which means your queries and concerns will be familiar to them. 
At any one point, companies like Lowes are constantly hiring which will definitely affect the efficacy of their customer care representatives and attendants.
When buying an item such as windows, you want a more experienced handler which means the Pella store is the better option.
Price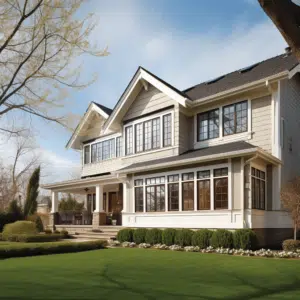 Lowes is the place to shop if the price is a significant factor for you. Their prices are highly competitive, sometimes going as low as 80% of the price you will find at a Pella store. 
Lowes makes profits by and large by focusing on moving volumes and can afford the reduced markups though this may mean sacrificing on some other aspects.
Shopping at a Pella store means you will have to dig deeper for the same product. 
Verdict: Lowes Vs Pella Store
Overall, Pella stores are the better option but they are not nearly as well distributed as Lowes. If you have no option, Lowes is still a great place to buy Pella windows.