Duravit vs Kohler bathroom fixtures, need fundamental consideration when constructing a new home or renovating your bathroom or kitchen. You would like to get the best for your money in terms of quality and service. 
Getting a reputable brand is one criterion to help you achieve your goal. Therefore, two of such brands are Duravit and Kohler in the toilets, tubs, and sinks industry. So, is one better than the other? We leave the question for you to answer upon completing reading this piece.
What is Duravit?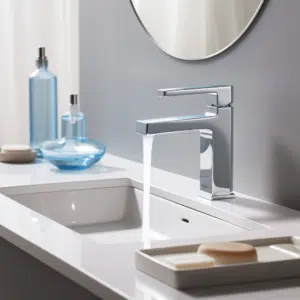 Duravit is one of the oldest and most trustworthy brands in bathroom fixtures. It started in 1817, thus making the brand over 200 years old. A man known as Georg Friedrich Horn founded the company in Black Forest, Germany.
The company set off making earthenware items. As indoor drainage systems became more dominant among households, the brand swiftly transitioned into formulating bathroom fixtures. Over time, the brand's focus has been on preparing porcelain bathroom fittings. However, they have diversified and incorporated the use of other materials.
Duravit is a big brand with its products available in over 130 nations worldwide, causing it to be the most renowned bathroom company on earth with an estimation of over 6 500 workers and annual revenue of roughly 600 million dollars.
What about Kohler?
It is an American-based brand founded in 1873 by John Kohler, making it about 150 years with its headquarters in Wisconsin, USA. However, Kohler's is a German name. 
John Kohler made the first bathtub from ancient and beat-down cast iron. He coated a horse water trench with an enamel layer resulting in Kohler's first bathtub on sale. It received a positive market reception for its fantastic quality, shelf life and durability.
Kohler has become popular and one of the leading brands in bathroom fixtures products globally, with about 32 000 staff and estimated yearly revenue of 6 billion dollars.
Duravit vs Kohler- Quality
Duravit
When we compare the two brands in terms of quality, Duravit takes the lead as the brand with the ultimate quality toilet fixtures. Their products have unmatchable quality standards and are fashionable. No wonder it has an indelible mark in the industry and is still thriving even after over 200 years. 
Not only do Duravit products look exceptional but also they offer convenience and comfort, highly functional and durable. Another reason that places the brand at the top is the fantastic team of designers they have, the likes of Philippe Starck.
Duravit makes its products in French and German Factories. They are high quality in Tunisia, India, Egypt, and China. 
Price- As a result of the highest quality of their products, their prices are equally high.
Kohler
Kohler is considered among the best brands with top-notch products that are comfortable, functional, fashionable, and durable. As per the majority of users' reviews, there are minimal complaints. 
Most people are ecstatic with Kohler's extensive spectrum of choices and the quality of products making it a good choice for both residential and commercial use. Quality products come with a price.
The brand makes its products in Mexico, China, and Mexico. Even though some of their products are produced in various facilities in the USA involving Wisconsin, South Carolina, Arkansas, and Texas
The brand manufactures quality toilets, sinks, faucets, etc. 
However, as years pass by, Kohler tends to move most of its production outside the USA.
 Duravit vs Kohler –Warranty
Though Kohler's warranty details are hard to find, it offers lifetime warranties on cartridges, mechanical parts, and vibrant finishes.
On the other hand, Duravit provides decent warranties such as five-year warranties for their ceramic products, two years for toilet seats, acrylics, furniture, and cisterns, and annual contracts on washers and seals.
Duravit vs Kohler- Product Collections
Regardless of Duravit being a vast brand, it emphasizes bathroom fittings solely- toilets, tubs, showers, bidets, sinks, faucets and other similar products.
On the contrary, Kohler's brand is more different as it manufactures products similar to Duravit and produces and sells kitchen and bathroom lighting and fixtures.
Overall, the Kohler brand has a more excellent product collection than Duravit.
Duravit vs Kohler- Toilets
Duravit is famous for its state-of-the-art solutions, eternal designs, comfort, and clarity. It has multiple toilets to offer than Kohler despite its various products.
Kohler toilets are a mix of excellent functioning and elegant performance and style. They have a modern flair, an admirable simplicity, and a range of toilets to suit your décor.
Duravit vs Kohler- Bathtubs
Duravit offers an impressive bathtub collection, but Kohler is a bit ahead with what they provide in this section.
A Glance of Duravit and Kohler 
Kohler 
Duravit
Pros

It has a fantastic brand recognition

Offers more promotions and discounts compared to Duravit

Contain free shipping policies

It has two active coupon codes

Has diversity in the product spectrum

Has great brand popularity

Offers various forms of payment

Has available outlet store

Cons

Their products are costly; however, they're of a higher quality.

Pros

Has top quality materials than Kohler

They contain unique designs and styles

It is an excellent brand focused on innovation and producing higher-quality products.

Cons

Lacks free shipping policies

As of the moment, they don't offer any discount

Expensive
Factors to Consider When Looking For Bathroom Fixtures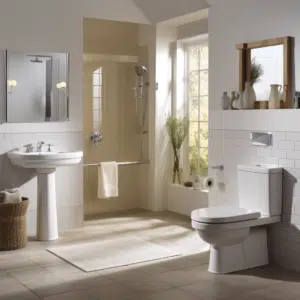 Design and Style
When it comes to design, it is your personal decision. Choose what is appealing to you and which suits your character.
Material
Many tubs are made of fiberglass or acrylic, which is more affordable. Some are made of pricey cast iron, and so on.
Shape and Dimensions
Size is very crucial in your search. For instance, putting a bathtub into an existing one is different from building a new bathroom. Hence, even the space where you're going to fit the fixtures matters to avoid some expensive mistakes.
Cost
What is more important is your budget and your personal preference. Products vary in size, shape, and materials translating to the total amount you'll spend on Extra features.
Between Duravit and Kohler- which One is better?
Having comprehensively looked at the top two famous brands in the bathroom fixture sector, we may say that both brands manufacture excellent quality products. Despite being priced high, they're worth your investment. Therefore, whichever you may choose, you won't go wrong with that decision.