Pella windows longevity, Whether or not your Pella windows last for a long time will depend on a number of factors. It's important to remember that any window will require some maintenance and if you can't provide that maintenance, the lifespan of your windows may be shorter. Here are some factors that could influence how long your Pella windows will last:
Quality of Installation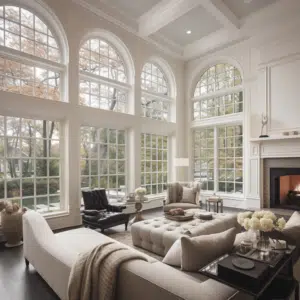 This is a big one. Even the best windows will not function as they should if they are installed incorrectly. The replacement window installer needs to make sure that the window is square and level and that it fits snugly in the opening, with no gaps around the frame. The installer also needs to caulk, insulate and flash any new window correctly so that it will resist water intrusion and air leakage. Poor installation can result in a leaky window that will show signs of stress (condensation) early on.
The quality of installation is paramount for a long-lasting window. If you install your windows yourself, make sure that you do so according to the manufacturer's instructions. If you hire someone to install them for you, find a contractor with plenty of experience installing Pella windows.
Window Materials
Pella offers three different types of window materials: fiberglass, wood, and vinyl. Each has its own benefits and drawbacks, so let's take a closer look at each option.
Fiberglass
Fiberglass is a strong and durable material that can be used for all types of residential window frames. It will not warp or rot in any climate condition, which makes it an excellent choice for homes in cold climates. Fiberglass also has low maintenance requirements and is very energy efficient.
Wood
It is a popular choice for homeowners because it's affordable, but it's also less durable than fiberglass and vinyl windows. Wood windows can warp, crack or shrink over time. They need to be painted every few years to keep them looking good, which can be difficult if you have kids or pets in your home.
Vinyl
Vinyl windows are the most affordable option compared to fiberglass or wood, which makes them a great choice for budget-conscious homeowners. Windows are less durable than fiberglass or wood, but they're still sturdy enough to last at least 20 years when properly installed by a professional installer.
Weather Conditions
The weather is one of the most important factors for Pella window longevity. Rain and hail can cause significant damage to your windows, so if you live in an area where it rains often, you'll want to make sure that your windows are made of high-quality composite materials that are able to withstand the elements. If you live in a colder climate, such as Minnesota or Michigan, you'll need windows that can withstand extreme temperature variations in order to avoid cracking or warping.
Ifs you live in a place that gets a lot of rain and snow, you need to ensure that your Pella windows have been insulated properly. If they are not, they will not last as long as they could.
Energy Efficiency
Pella windows longevity aren't energy efficient, they will have a harder time keeping warm air in and cold air out during winter. This means that your furnace will run more often, which can affect its performance and lifespan. In addition, the warmer-than-normal temperatures in the room around the window may cause window components to become brittle and crack.
Maintenance Performed Over the Years
Your window manufacturer may have provided maintenance instructions with your purchase and installation, but it's important that these instructions be followed closely by both yourself and any contractors who perform work on your home. If you have any questions about maintaining your Pella windows over time, contact customer service for more information about what can be done to ensure the longevity of your investment.
When it comes time for maintenance work, there are several things you can do to ensure that your Pella windows last as long as possible:
Check caulking regularly and replace any damaged caulking immediately

Avoid slamming windows shut, which can cause the glass to crack or break. Instead, gently close windows with a gliding motion

If you have sliding patio doors, make sure they move smoothly and properly on their tracks. If any parts of your door system are damaged, they will need to be replaced before they can function properly again.

Use a silicone lubricant on the hinges every six months or so to help prevent squeaking

Make sure all screws are tight before the first use of your new windows

Don't use abrasive cleaners on the exterior surfaces of your Pella wood windows

Regularly check all hardware (locks, hinges) for signs of wear or damage that could compromise the longevity of your windows
What's the Average Cost to Replace Pella Windows?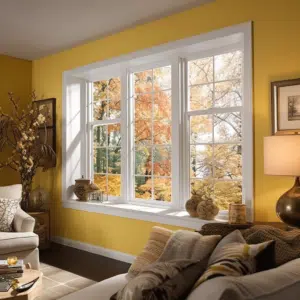 The cost of replacing your windows can differ significantly depending on your location, what kind of window you buy, and how many new windows you're having installed. In general, most homeowners spend between $300 and $700 per window on installation costs alone—and that's just for a single-hung vinyl replacement window. If you have higher quality materials or customized designs installed, such as bay or bow windows, you could spend up to $1,500 per window.
Do Pella Windows have a Lifetime Warranty?
Pella windows do have a lifetime warranty. This means the frames, sash, and hardware are all covered for as long as you own your home. Pella also offers lifetime warranties for its wood and clad wood windows, sliding patio doors, and exterior doors.
The key to getting your money's worth out of any window manufacturer's warranty is to have your installation expertly done. Even with a lifetime guarantee, if you don't have your window set up properly in the first place, it won't keep its weathertight seal or open and close smoothly. Those are the fundamental things that will make owning Pella windows more valuable than another brand that doesn't offer the same level of coverage.