Space Behind Reclining Couches, Decorating the interiors of a home is not always easy. Notably, it is essential to learn the basics of décor art-knowing what to place where and how to position the various household items.
When you introduce sofas into your home, you have to ensure they are set in the right place. However, what about the space they leave behind them? What are you required to do to make sure the space does not go to waste?
How to Hide the Back of a Reclining Couch: Some Key Tips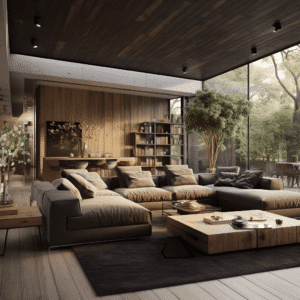 Reclining couches will always blend well with the décor you position behind them. Thus, you should not just sit and relax when the back of your recliner couch looks empty and uninspiring.
While reading this article, you should take note of the various handy ideas to implement in your room. The back of your recliner couch can now look good with the help of these tips:
Would you like to have a home office? Little known to many, the back of a recliner sofa can be turned into a simple office.
You can buy an office desk and a simple office chair to fill in the space behind it. This idea is good if your home does not have much space for a home office. 
The new office space requires a few décor pieces to add to the desk. Position them in a way that matches the height of the recliner couch.
The kids can use this office to do their homework. Lastly, you can still use it to make online payments for bills as you enjoy the games on your TV. 
Truly, it is possible to craft out more seating right behind the couch. The space behind the reclining couch can serve as an extra seating area.
This space can serve as your new reading area or as a private spot for you and your partner to talk at night. 

You will only need two small cozy chairs and a patterned size table to create an extra relaxing setting.
With this additional seating, you can enjoy a good time without straying away from the usual activities of the living room. Notably, this space for extra seating can still be tucked with benches and chairs for use while entertaining guests.
You can always re-organize them when you receive guests. The good part is that you will not require storage space for the chairs or benches when you have guests. You can organize them once the guests leave. 
Adding an extra bench for additional seating is yet another space-saving solution. You can add a bench in the space behind the couch.
Taking advantage of this idea will be beneficial if the couch is near an entrance. This additional bench can be used for sitting on your way out or into the house. 
You can try an upholstered bench with a nice pattern. In addition, you can include a storage bench just in case you will need space to stash clutter.
Ensure you utilize the space on the bench side to place a décor basket, floor lamps, or any other ideal piece of art. You can play up the area as much as you wish. There are no limitations, but you need to be keen not to miss the point. 
Create Storage and a Console Table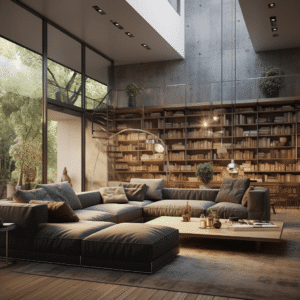 Placing a beautiful console table right behind a sofa is an obvious idea. You can still try it out if you have not discovered other ways to use up the space.
Console tables are available in different sizes, colors, and designs. Space Behind Reclining Couches is one of the unique strategies to use when you intend to add extra storage to a space that is not properly utilized.
Space Behind Reclining Couches the space is quite small, you can opt for a console table with open shelves. This way, you will have a light and overly look. You can also display some of your greatest decorative pieces on the table.  
Besides, you can buy a console with enclosed storage. If you want to avoid the maintenance requirements of the open shelves on a console table, this is the right choice for you.
Note that the table you opt for should be a few inches shorter than the couch. Remember, the goal should be to keep the walkways clear and still strike a balanced look.
You can get in touch with an interior design expert to help you organize the console table and any other stuff. Doing it yourself is always a great idea, but it means you cannot seek help. 
Place the couch near the wall
You do not have to add more pieces of furniture to the room. Maybe your room is already cramped with household items, and introducing more of it doesn't stick well with you.
Ideally, you can position the sofa in such a way that its back faces the walls. There will be space between it and the wall, but it can still stay unused. You can keep everything simple by not adding more to the space. 
Final Thoughts
With these ideas, you can use the space behind your reclining couch. You can think of a home office. Craft a nice home office at the back of the recliner couch. You will need a table and a chair to create the office. Besides, you can add a bench or a chair for extra seating. In this seating area, guests, kids, and even you can use it at different times.
Another great solution mentioned in this article is introducing a console table with enclosed or open storage shelves. You can still opt to leave the space unused by positioning the recliner sofa to lean against the walls.
However, it is upon you to make the right decision. You are now well-informed about the best ideas to utilize the space behind the recliner couch.  You can still contact an expert interior designer to help you out.