Silicone Lubricants for Window will look great in almost any home, but just like anything else in your home, windows will need maintenance as well. With no proper upkeep, windows can get squeaky, hard to open, and even dangerous.
To properly maintain your window, you will need some cloth, some type of pry too if your window, is jammed or requires specific tools to be removed and lastly, you will need the best silicone lubricant windows.
Those who have already used silicone already know how amazing it is. However, getting the best deal can be a little confusing, especially if you're purchasing for the first time.
This is because they look just about the same and may be hard to tell which one will work best just by the look. For a more informed decision, we will let you know about the best silicone lubricant available in the market.
Here are the best silicone lubricants for windows you can get now: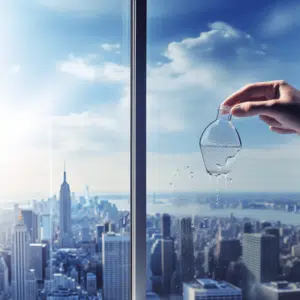 WD-40 Specialist Water Resistant Silicone Lubricant
Best for multi-purpose, the WD-40 is a premium-grade silicone lubricant that you can use for your windows. It delivers a protective, low-friction, and waterproof coating on different surfaces.
The high-quality formula comes in handy in strengthening the lifespan of your windows. Another impressive thing about the formula is that it dries very quickly, and the results will be clear, stain-resistant hard firm that will keep you're the surface of your windows from various adverse things.
As you've probably figured out, the WD-40 Specialist Resistant Silicone Lubricant can be applied in a variety of things. According to the company's website, you can use it, on plastic surfaces, metal, rubber, vinyl, etc.
The whole thing is designed to not cause any mess residue in the stated surfaces. One unique thing about the product is that it comes with a smart straw that allows you to spray in two ways. You can choose a precision stream or a fan shape with this best silicone lubricant.
Overall, the WD-40 Specialist Water Resistant Silicone Lubricant is an excellent pick for windows, pulleys, hinges, valves, sliding doors, etc.
Pros
Built-in nozzle for easy application

Safe for sensitive rubber surfaces, plastic, and vinyl

Great for both metal and non-metal surfaces

It dries faster, without leaving any messy residue
Considerations
You might want to reapply for best performance
3M Silicone Lubricant
When it comes to long-term durability, the 3M Silicone Lubricant is one of the best choices on the range. It is yet another top-rated silicone lubricant that boasts excellent performance on different types of applications.
You can use this on the rubber for eliminating rubber squeaks as well as stopping the sticking. And obviously, you can use it on the doors, windows, locks, hinges, etc.
Another thing worth mentioning is that the 3M Silicone Lubricant is available in the dry version, although another variation of the product is also available in the wet form. You can choose either a wet or dry version depending on your needs.
The wet type, in particular, contains high-solid content and offers an increase in lubricating qualities in sliding parts. The dry type meanwhile is ideal for the rubber since it does not add any petroleum oil to stain such materials.
Pros
Available in both dry and wet version

Multi-purpose lubricant ideal for different materials

Does not leave any petroleum oil to stain the fabrics
Considerations
Might not be as effective in comparison to regular silicone sprays
Permatex 80070 Silicone Spray Lubricant
The Permatex 80070 Silicone Spray Lubricant is yet another easy recommendation for those looking for the best silicone lubricant for windows. It does not mar paint, plastic surfaces, or even surfaces, and is made of high-quality silicone formula that never attracts dirt.
The product electrically insulates, waterproofs, and lubricates various types of equipment. That means you can count on it for a long-term lifespan of your windows, doors, as well as mechanical equipment.
Also, you can use this to coat hinges, in addition to preventing locks, doors, and windows from binding and squeaking. Furthermore, it can renew and protect the rubber mountains, and weather stripping.
This excellent quality silicone lubricant is available at a little cost.
Pros
Improves the lifespan of the equipment

High-quality formula that doesn't attract dust

Highly effective silicone spray

Don't mar the surface
Considerations
The spray tends to lose the pressure quickly
DuPont Silicone Lubricant With Fluoro Polymer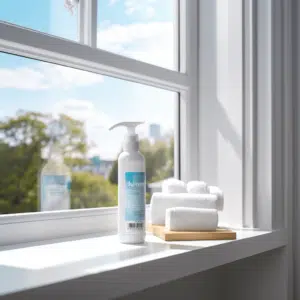 Among the most famous manufacturers of lubricant sprays, DuPont produces some of the most effective and reliable silicone lubricants for windows. The Teflon Silicone formula is a great all-purpose lubricant around the home, shop, and worksite.
As the name suggests, Silicone Lubricants for Window formulated with Teflon Fluoropolymer to outperform other brands in terms of longer lubricating life, better high and low-temperature range, enhanced wear protection, and increased resistance to water.
Silicone Lubricants for Window an excellent pick for those looking for a decent lubricating spray for non-metal materials. Since the product includes silicone as well as Teflon polymer, it can be effectively used on non-metals, which could otherwise be damaged by other conventional lubricants.
The DuPont Silicone Lubricant delivers a protective, preserving, and waterproof coating on the surface. It can also help combat the binding and squeaking in the windows, hinges, locks, doors, etc.
Pros
Prevent oxidation, corrosion, and rust

Does not damage the surface due to the Fluoro Polymer

Possibly the metal lubricant on non-metal materials

Creates waterproof and protective coating
Considerations
The Bottom Line
There are many reasons why people like silicone lubricants. The main purpose of using a silicone lubricant is to lubricate different types of surfaces. In addition to that, silicone lubricants are used for waterproofing and protecting items from corrosion.
People tend to love the fact that silicone sprays are pretty versatile given that that they can provide effective lubrication on different kinds of surfaces; from metal and plastic to rubber and wood.
Also, silicone lubricant can be used to protect the rubber and plastic components that are likely to be vulnerable to corrosion such as belts, locks, door seals, and bumpers.