Electrical Connections, There are many things to think about while planning projects for your house. The location of a project, the tools and supplies required, the level of complexity, and your background and education, to name a few, all directly impact those factors.
Due to their sensitivity and frequent need for extensive planning and research, electrical projects are among the most delicate you may undertake. Because of this, you should ensure that the electrical wiring in your home not only complies with regulatory requirements but also makes use of the most outstanding components, accessories, and equipment available.
Wago vs Wire Nuts: An Explanation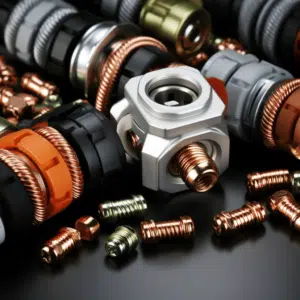 The use of Wago nuts or Wire nuts is one area of electrical wiring where there seems to be much disagreement over which direction one should go. Wago connection nuts have a few advantages over Wire nuts. But do these qualities by themselves sway in their favor? Let's look at a few benefits that Wago Nuts may offer over the Wire Nuts.
Benefits of Wago Nuts Over the Wire Nuts
For the do-it-yourself homeowner, Wago nuts offer unique benefits in electrical wiring. These benefits include:
Electrical connection visual confirmation 

Simple removal and replacement of wires

The easy joining of stranded and solid wires

Different wire sizes can be combined with confidence
Let's examine the distinct benefits of Wago lever nuts over traditional wire nuts. But first, a brief explanation.
Wago wire nuts come in a variety of models. The 222 series has a casing made of solid-colored plastic. The 221 series model, which has a clear plastic enclosure, is the one this article is referring to here.
Electrical Connection Visual Confirmation
You can visually verify your connection by looking at the bottom of the transparent Wago lever nut.
Being unable to see whether the wires inside Wire nuts have a good connection to one another is one of their most unsettling characteristics. Shortage and even fire risks may occur from this.
Visual proof of connections is one of the first aspects that set Wago nuts apart from Wires nuts. The housing of Wago lever nuts is transparent, allowing you to see the wire inside. You can see the cable touching the internal connector thanks to this.
The levels also apply pressure to prevent the wires from falling out after insertion.
Simple Removal and Replacement of Wires
You could occasionally discover that the group needs an extra wire to complete electrical connections. Maybe you are trying to extend power to a different room or installing an additional light. While removing and replacing a huge Wire nut onto a set of wires can be highly frustrating, utilizing Wago nuts makes this operation easy and intuitive.
To enter the new wire, gently raise the lever on a vacant slot in the Wago nut. Once you place the wire, close the lever, and you are done.
A wire can be removed or replaced with equal ease. The essential thing is that the wires are not all tightly twisted inside a wire nut. Each is arranged into a specific slot. Because the cables are side by side, removal and replacement are quick and straightforward.
Join Stranded and Solid Wires
Every do-it-yourself homeowner knows using solid and stranded wire together in a wire nut is improper. However, many electrical appliances, such as ceiling fans, include stranded wire and a set of wire nuts.
Wago nuts' design solves the problem of connecting solid and stranded wire. Because each wire is placed in its slot, connections between various wire types can be made without problems.
Different Wire Sizes Can be Combined with Confidence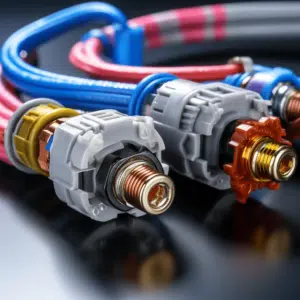 Connecting various gauge-sized wires is one of the most annoying problems with traditional Wire nuts. Finding a Wire nut with the teeth to catch the smaller wire and space for a larger wire can be difficult.
Once more, Wago lever nuts address this problem. It is, therefore, straightforward for anyone to connect the various wire diameters with these nuts.
Frequently Asked Questions
How Do You Connect Three Wires?
You can use wire nuts to connect two or more wires conventionally. Nevertheless, using a three-wire connector is significantly more straightforward.
A three-conductor splice connection can be used; all that is required is to strip the wire end and insert it into the connector. An alternative is to utilize a T-tap wire connector, where the wire is inserted, and the cover is locked.
Compared to Wire Nuts, are Push-in Wire Connectors Better?
The wire nut and push-in wire connector both offer a strong connection. They join the wire by ensuring the two distinct wires are correctly connected. However, their application differs.
For a strong connection using wire nuts, precise wire stripping and splicing techniques are necessary. Push-in wire connectors, however, are simpler to install.
There are no tools needed for push-in wire connector types. Other wire crimp connectors require either a crimper, a heat gun, or both. However, the main benefit of push-in wire connectors over wire nuts is how simple they are to install. Electrical Connections they were correctly placed, both would offer a secure connection.
Do All Wire Connectors Have Insulation?
Not all connectors have insulation. Non-insulated wire connectors and terminal types are also available; they are typically used for wiring lines that are not at risk of short circuits when they are close.
These non-insulated connectors and terminals are also less expensive than insulated terminals. However, these connectors are significantly riskier to use than the insulated ones.
Do All Wire Types Work With all Connectors?
Most wire connectors can accommodate any wire, although some are not advised for use with fine-stranded wires. Some crimp-type connectors can connect this sort of wire, but with time, especially if the wire moves or vibrates, it may lose its grip.
Final Take
Electrical Connections are stuck between selecting between Wago and Wire nuts for your electrical project, it is advisable that you go with the Wago nuts. These nuts have several advantages over the Wire nuts, as discussed in detail in this article.