Cherry wood furniture, There's always a lot to know about wood types when it comes to producing custom wood furniture. Cost, color, durability, and features should all be well-thought-out before selecting a wood type for your new bed, table, desk, or chairs.
Cherry wood is one of the most popular and sought-after wood types for reliable wood furniture. You've probably heard of cherry's elegance and durability, as well as the hues and fascinating darkening, brought about by cherry wood with exposure to light.
Even with numerous lumber options out there, cherry wood retains its popularity. The various reasons for this enduring trend include domestic sources, attractive appearance, excellent durability, and comparatively low prices. That brings us to one of the most common questions;
How Expensive Is Cherry Wood?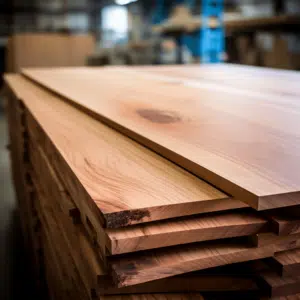 Generally, cherry is less expensive than its exotic peers. Due to the cost associated with importing wood from outside countries, cherry is undoubtedly a more budget-friendly option in comparison to many exotic kinds of wood.
In fact, cherry can be as less expensive as 25% of the cost of mahogany, to which its color is very much comparable.
However, cherry is more expensive than maple as it is often considered a premium wood. Budget around 15%-20% more on average. Note that maple is a mid-priced hardwood. It is typically less expensive than cherry, oak, and walnut, but more expensive than alder, birch, and hickory.
Facts About Cherry Wood
Cherry wood is a type of hardwood with a fine, straight grain that ranges from blond to reddish-brown.
It is mostly used for carved chairs, although it also shows up in clean-lined shaker-style tables and cabinets. It is easily shaped and it polishes well. The color is unstained, rich, and naturally beautiful.
Changes in Color
Cherry wood has a fine texture and uniform appearance. While many people are drawn to cherry's exquisite reddish-brown hues, the color tends to vary.
Cherry wood is actually a pale color when first cut, but it's well-known for its slow darkening over time with exposure to light. This turns the wood into a rich brown-red shade.
The resultant natural darkening creates lots of interest in cherry furniture. It's also something that you might want to pay attention to so that the darkening occurs evenly. It is important to know the best place to place your cherry furniture. Considerations should be taken where all portions of the furniture could be exposed to light.
The grain pattern is rich and smooth. Some features found in cherry wood are small dark spots, flecks, and mineral deposits. You may also find pitch flecks, which are worm tracks that create brown streaks. Perhaps this is one of the reasons why cherry furniture is usually elegant and exudes warmth.
Excellent Durability
Despite being a softer hardwood, cherry wood is durable and a great choice for ornate chairs, cabinets, or table styles. Although it is slightly softer than a variety of hardwood, it is among the best you can expect to stay strong.
With properly dried cherry wood lumber, it's easy to predict its movements and workability is supreme. Such characteristics have made it a great option for furniture-makers and other craftsmen over the centuries.
As mentioned, this wood is not as hard as mahogany or as weather-resistant as some other exotic options. However, it does stand the test of time for interior applications. This explains why restoration work with cherry is a growing niche within the industry.
If you're planning to use cherry wood lumber for your next project, we suggest that you discuss the details with the lumber experts or professionals who carry these materials with consistent coloring and clear grain patterns. Whatever the widths, lengths, or thickness, you want to make sure you're getting the right supply that you need.
One downside, however, it can sustain dents and nicks more easily compared to other hardwoods. Thus, owners of cherry furniture should ensure that it is protected.
Domestic Source
Another main reason why people seek out cherry wood lumbers is the fact that it's made right in the USA. If you're looking forward to buying domestic wood that still boasts exotic flavor and appeal, cherry is an easy recommendation.
Most of the cherry wood lumber, especially those supplied by J. Gibson Mcilvain are sourced from America's Appalachian region.
Attractive Appearance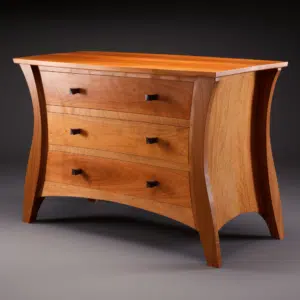 When most people think of the cherry of cherry wood, the first thing that comes to mind is the deep burgundy featured by many cherry finishes.
Cherry wood comes with warm, reddish tones and subtle graining that makes it an excellent choice for many interior applications. Common areas where cherry wood is used include door, millwork applications, window casing, and furniture.
It's good to note that freshly sawn cherry wood lumber is actually a light shade of pink. This can darken to deeper brownish, but only with exposure to light and oxidation. Meanwhile, for those who don't want to wait, dyes and stains can help approximate the shade of cherry wood that would turn to overtime.
Cherry Wood Pros
Excellent durability and workability

Attractive appearance

Darkens with age

Easy to shape and polish

Creates exquisite formal and traditional style furniture
Considerations
Relatively expensive

Darkens with age

Not as hard as other exotic woods, more prone to dings and dents with heavy use
Conclusion
Furniture makers prefer cherry because it has a uniform grain and a fine smooth texture. It is easy to shape and work with, and workability is supreme to create exquisite carvings and turnings. Moreover, cherry polishes nicely.
When it comes to cost, cherry wood is relatively expensive compared to middle-priced woods such as maple, but less expensive than most other exotic options such as mahogany.
Cherry wood can be stained in a variety of dark or light stain choices. Or you can simply leave it in a natural finish. It's a great wood type that makes stunning dining room tables and is an excellent choice for formal and casual styles as well as transitional ones that typically involve traditional and contemporary.